3G Will Flunk Pepsi Challenge In Thirst For A Megadeal: Gadfly
Published on Apr 15 2017 1:36 PM in A-Brands tagged: Trending Posts / PepsiCo / Kraft Heinz / Gadlfy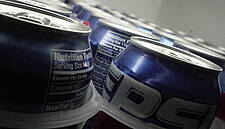 Speculation is back that 3G Capital will gulp down $162 billion soda giant PepsiCo Inc. next because it is already running out of stuff to tinker with at Kraft Heinz Co. and recently tripped up its chances at buying Unilever. But there are a few quibbles about this latest ambitious deal brainstorm.
3G, the Brazilian private equity firm led by billionaire Jorge Paulo Lemann, has turned Kraft Heinz into the food industry's most efficient business. Following extreme cost-cutting -- everything from laying off employees to penny-pinching on corporate travel -- Kraft Heinz's margins are impressive but maxing out, and its revenue growth remains either weak or nonexistent quarter to quarter.
The way the $112 billion ketchup/mac-and-cheese powerhouse can keep up its shareholder returns is to add another deal into the mix. Unilever had been at the top of the shopping list, but when the extremely early stage deal talks leaked, the European conglomerate balked.
I've explained here and here which foodmakers -- General Mills Inc., for example -- might make sense for Kraft Heinz and why that window is narrowing. Lately though, Pepsi is seen as the new favorite candidate in a hypothetical, complex three-way megadeal that would send its Frito-Lay snack business to Kraft Heinz and the soda brands to Budweiser's parent company, Anheuser-Busch InBev. (Susquehanna Financial Group's Pablo Zuanic wrote about this in a research note on Wednesday.)
AB InBev in its current incarnation was formed by 3G's dealmakers, and it's running out of growth opportunities in the beer space, hence its role in this chatter.
Here are the hiccups to consider:
1. The Buffett Factor -- The Kraft Heinz mash-up was made possible by Lemann's pal Warren Buffett, whose Berkshire Hathaway Inc. backed the transactions. Another megadeal involving a target as big as Pepsi would hinge on Buffett's willingness to bankroll again. But we're talking about a guy with deep attachment to Pepsi's biggest rival, Coca-Cola Co. Buffett began his illustrious career by selling bottles of Coca-Cola door to door as a kid and is now the company's largest shareholder. He loves Coke so much that his face is going on cans of Cherry Coke in China.
His son, Howard Buffett, did decide curiously to step down from Coke's board, a move that's effective this month. That's fueling speculation that Buffett is gearing up to do something involving 3G and Coke, or 3G and Pepsi. But when it comes to the latter, the only way Buffett could realistically lend a hand is in a deal only for Pepsi's snack brands, not the soda.
2. Whiplash Much? -- Just a few years ago, Kraft split from its snack brands, which included Oreo cookies and Cadbury chocolates. That former snack business is now known as Mondelez International Inc., oddly another speculated takeover candidate for Kraft Heinz. The rationale for the split was that investors wanted more simplified, pure-play stocks and that Kraft's North American grocery and snacks businesses had different investment needs and growth prospects. Buying Frito-Lay (or Mondelez) would nullify the original Kraft breakup, making bankers the real winners in an extraneous reshuffling of assets.
3. AB InBev's Hopped Up on Debt -- There is a timing issue here. Kraft Heinz looks ready to pull the trigger on its next deal, but AB InBev can't just go and buy Pespi's soda division. It owes lenders $123 billion -- net of cash, that's five times the Ebitda analysts project that the brewer will earn this year. AB InBev's management says its optimal capital structure is with net leverage at a ratio of 2, so it has a long way to go before it can jump back into the megadeal game.
4. Getting Nooyi on Board -- Hmm, where have I heard the Pepsi breakup idea before? Oh, right, from activist investor Nelson Peltz, who Pepsi Chairman and CEO Indra Nooyi successfully shooed away. She's also been critical of financial engineering and doing deals just for the sake of doing them. It's not clear that Nooyi would be on board with selling the Frito-Lay business to 3G or the whole company for that matter.
A Kraft Heinz deal is on the horizon, and it does seem almost inevitable that industry and market forces will drive Pepsi into some sort of transaction at some point. But there are still too many hurdles for these two to clear to join forces in the near future.
This column does not necessarily reflect the opinion of Bloomberg LP and its owners.
News by Bloomberg, edited by ESM. Click subscribe to sign up to ESM: The European Supermarket Magazine.