Cafe René Unveils An Industry First
Published on May 5 2017 12:42 PM in A-Brands tagged: Trending Posts / Poland / Coffee / Cafe René / compostable capsules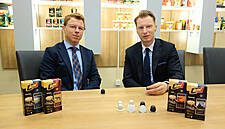 Having celebrated its 25th anniversary last year, family-owned business Cafe René is now proud to present an industry first – a home-compostable coffee capsule that both exceeds customer expectations and is good for the environment.
Headquartered in Poland and boasting a comprehensive client base in more than 30 different countries, Cafe René is founded on innovation, quality, and its proud, family-led structure. Managed by two brothers, Marcin and Paweł Troczyński, the second-generation company celebrated its 25th anniversary last year, and it is proud to share its longstanding love of coffee with its customers.
"We have always been passionate about coffee," says Marcin. "I remember, as a child, when my father took me to the coffee plantation for the first time. It was a great experience to see the how it grows and is harvested. This helped me build an understanding of the whole process.
"Today, the traditional values of our second-generation family business remain essential within our company philosophy. The business and the team have grown and developed core values of providing quality, range, innovation, and a bespoke and flexible product-development and supply service to our customers."
Home-Compostable Capsules
This dedication to innovative thinking has led the company to develop what it says is an industry first – a home-compostable coffee capsule that is just as effective as a regular capsule, but fully biodegradable and suitable for organic disposal. "It can literally be thrown in your garden and used as great compost to grow plants. All capsules are fully degraded within 23 weeks," says Marcin. "Great news for coffee-loving gardeners!"
Cafe René partnered with a composite-material manufacturer to develop the capsule, which features an oxygen barrier that keeps the coffee fresh for 24 months from the date of production. While other manufacturers have launched similar compostable capsules in recent years, these have provided no oxygen barrier and only support industrial composting provisions.
The new capsule taps into consumer and client demand for more eco-friendly solutions. "There is a twofold requirement, from both the end consumer and the entire supply chain, to reduce the quantity of packaging going to landfill and incineration," says Marcin. "Both retail and foodservice companies have corporate commitments to reduce their carbon footprint and have a consumer base who are increasingly insisting on it."
Advanced Quality
The new home-compostable capsule is the latest innovation from a company that is conscious of customer demand for advanced product quality, with coffee-capsule systems now in many homes.
"This is such an exciting product phase for us – where our true expertise and flair has been used to source and develop unique coffee blends that provide the best results in different capsule systems," says Marcin.
Cafe René has developed a comprehensive product range to meet these demands, offering top-quality coffee sourced from the finest plantations around the world. Its coffee portfolio includes coffee beans, ground coffee, coffee pods, coffee capsules and instant coffee, while, in the tea category, it offers loose tea, tea capsules and tea bags. The company is also Fairtrade, organic and International Food Standard (IFS) certified.
A One-Stop Shop
With Cafe René now in operation for more than 25 years – many of the team members have also been with the company for that long – and both Marcin and Paweł managing the business 24/7, exceeding customer demand is part of the daily routine.
"We work closely with all our partners, ensuring that current and trending consumer products are [delivered]," says Marcin. "Through our experienced heads of department and their teams, we believe we provide a unique, cross-functional and highly personal product-development and execution process."
As a family-led operation, Cafe René is also focused on building a close personal relationship with all of its clients and partners. "Each of them is treated individually and receives a dedicated solution," says Paweł. "We can provide a one-stop-shop process for our clients, from bean selection and sourcing, to blend development and print and packaging solutions."
Find out more at [email protected] or visit www.caferene.pl or www.celmar.pl.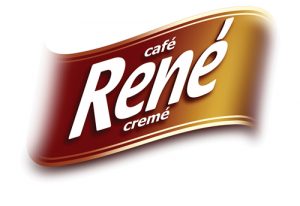 © 2017 European Supermarket Magazine – your source for the latest retail news. Sponsored content. Click subscribe to sign up to ESM: The European Supermarket Magazine.