Coca-Cola Femsa, Nestlé Win Victory Over Colombian Sugar Cartel
Published on Oct 8 2015 6:58 AM in A-Brands tagged: Nestlé / Sugar / Coca-Cola / columbia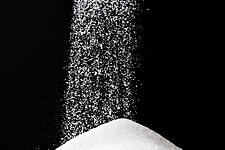 Colombia fined sugar producers a total of $112 million for anti-competitive practices following a complaint lodged in 2010 by Coca-Cola Femsa SAB, Nestlé de Colombia SA and other buyers.
The nation's antitrust regulator fined 14 companies for conspiring to block sugar imports from Bolivia, Guatemala, El Salvador and Costa Rica. Fourteen company executives were also fined, the regulator said in an e-mailed statement Wednesday.
The sugar companies "deliberately conceived and executed a strategy that was anti-competitive, illegal, coordinated and prolonged, aimed at blocking sugar imports to Colombia, to avoid an increase in supply and reduced internal prices paid by consumers and the industry," the regulator found.
Ingenio del Cauca SA, a sugar producer owned by billionaire Carlos Ardila Lulle, received the biggest fine, of $17 million. Ardila Lulle owns Postobon SA, which distributes PepsiCo Inc. products as well as its own sweet, fruit-flavored drinks. Ingenio Providencia SA, another producer owned by Ardila Lulle, was fined $12 million. Asocana, the sugar producers' association, received an $11 million fine.
The decision can be appealed, the regulator said.
Bloomberg News, edited by ESM