Forrest Mars Jr., Mars's Billionaire Co-Owner, Dies At 84
Published on Jul 28 2016 8:30 AM in A-Brands tagged: Trending Posts / Mars / Forrest Mars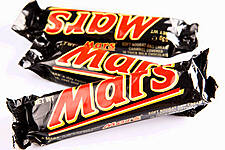 Forrest Mars Jr., the billionaire co-owner of Mars Inc. who helped oversee the U.S. candy maker's global drive into new markets for M&M's, Milky Way bars and Uncle Ben's rice, has died. He was 84.
He died July 26 in Seattle, according to Mars spokesman Jonathan Mudd. The cause was a heart attack. Mars had a home in Big Horn, Wyoming.
The grandson of Forrest E. Mars, who made the first Mars products in 1911, helped his younger brother and sister run the closely held company for about 30 years. With siblings Jacqueline and John, he took the McLean, Virginia-based food maker's products into Russia, Poland and the Czech Republic in 1991 and opened its first manufacturing plant in China two years later, according to the company's website.
"Mars believed that the first company in after the fall of the Soviet Union would win the hearts, minds and taste buds of those former Soviet bloc consumers," Lawrence L. Allen wrote in "Chocolate Fortunes" published in 2010. "Its penchant for aggressive international expansion would play an important role in the company's success in China."
Family Wealth
Amassing a net worth of $31.5 billion, Forrest Mars Jr. was the world's 21st-wealthiest person, according to the Bloomberg Billionaires Index. Co-owners Jacqueline Badger Mars and John Franklyn Mars each have equivalent fortunes.
Under its founder, Frank Mars, and his successor, Forrest Mars Sr., Mars became a household name with its Milky Way, Snickers and M&M's chocolates as well as pet-food brands such as Pedigree and Whiskas. Ownership of the company passed to the three Mars children in 1973.
They then took Uncle Ben's to Brazil in 1977, introduced the Flavia coffee brand for office workers in 1981 and acquired chocolate maker Dove International in 1986. The company began producing 3 Musketeers ice-cream bars, and added similar frozen versions of Snickers and Milky Way.
Like his father and siblings, Forrest Mars Jr. shunned the media spotlight and kept his business activities so veiled that Washingtonian magazine described privacy as "their religion." The secretive company is based about 2 miles from the Central Intelligence Agency's headquarters in McLean's Langley neighborhood.
Privacy Concern
"Privacy at times today seems a relic of the non-media past, but it is a legal right -- morally and ethically proper and even desirable, " he said in a lecture to business students at Duke University.
Forrest Edward Mars Jr. was born Aug. 16, 1931, in Oak Park, Illinois, to parents Forrest E. Mars Sr. and Audrey Ruth Meyer.
"Forrest Jr., John and Jacqueline had an ordinary childhood," Joanne Mattern wrote in "The Mars Family" published in 2011. "If the children wanted something, they had to work to earn the money. Their parents did not buy them fancy clothes or expensive cars. They did not receive allowances. They didn't even get free candy!"
In 1953, Forrest Mars Jr. graduated from Yale University, in New Haven, Connecticut, according to Marquis Who's Who.
News by Bloomberg, edited by ESM. To subscribe to ESM: The European Supermarket Magazine, click here.