Kraft Heinz Pushes Retirees to Health Exchanges to Cut Costs
Published on Sep 10 2015 10:37 AM in A-Brands tagged: health / Kraft Foods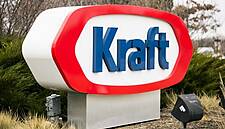 Kraft Heinz, which counts Warren Buffett's Berkshire Hathaway, as its largest shareholder, is pushing some of its retirees to health exchanges as the company cuts expenses.
The foodmaker is eliminating some benefits as it seeks to provide care in "the most cost-effective manner," according to a letter to retirees and their spouses dated 1 September, a copy of which was obtained by Bloomberg.
3G Capital, which combined H.J. Heinz and Kraft Foods Group, with Buffett's backing, has been cutting jobs and office expenses to boost profits. As of 1 January Kraft Heinz will offer medical and prescription coverage through the individual marketplace for retirees age 65 and older.
"As a result, the existing company retiree medical and prescription drug coverage designs will not be offered after December 31," according to the letter.
Michael Mullen, a spokesman for Kraft Heinz, said that the change applies to 15,000 Medicare-eligible retirees.
"These retirees will have a selection of health plans that provide equal or better benefits than our group coverage at a similar or even lower cost," Mullen said in an e-mailed statement.
Doug Leikness, president of the United Food and Commercial Workers union in Madison, Wisconsin, where Kraft Heinz has an Oscar Mayer plant, said the change will hurt workers and reduce costs for the company.
"They're going to be saving a ton of money on this, by getting rid of their retiree insurance and providing a small supplement so retirees can buy their own," he said. "Our members will take a huge hit on prescriptions."
Kraft Heinz is also trying to shift some retirees away from pension plans under a voluntary program. Mullen said former Kraft employees who have a "future estimated benefit value" of under $2,500 a month at age 65, and have not started receiving the money, can "receive it as an immediate lump-sum payment or begin receiving annuity payments right away."
"This program supports the company's ongoing efforts to manage our future benefits obligations while giving plan participants additional choice and flexibility in how they invest and manage their retirement funds," Mullen said in a statement.
Bloomberg News, edited by ESM To subscribe to ESM: The European Supermarket Magazine, click here.