Nestle Tells Judge to Step Up CEO's Security Before Trial
Published on Oct 23 2015 11:09 AM in A-Brands tagged: Nestlé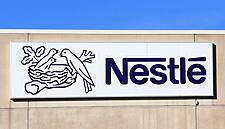 Nestle has asked a Swiss judge to bolster security to reduce risks it says Chief Executive Officer Paul Bulcke may face when he testifies in a lawsuit from a former employee who alleges the company ignored her warnings about food safety.
Nestle lawyer Remy Wyler wrote to Judge Katia Elkaim this month, asking her to "take the measures necessary to ensure the security of the people being heard" in December when four company executives, including Bulcke, testify in the case filed by former food-safety manager Yasmine Motarjemi.
In the 6 October letter, seen by Bloomberg News, Wyler urges Elkaim to get in touch with Nestle security chief Enrique Rueda, to prepare for the "eventuality where activists take advantage of the opportunity of the hearing to create trouble." Nestle disputes Motarjemi's allegations that she was subject to harassment before being fired in 2010.
Nestle has faced the wrath of protesters before. At its 2010 annual meeting, Greenpeace protested the company's palm oil purchasing in Indonesia, which the environmental group said destroyed rainforests. Two activists gained access to the meeting and suspended themselves from the ceiling, unveiling banners that said "Nestle, give the orangutans a break."
The trial also comes at a tricky time for the world's largest food company. Nine-month sales missed analysts' estimates as a recall of Maggi noodles in India eroded Asian sales. Indian regulators said they found samples with unsafe amounts of lead, though later the Bombay High Court ordered tests that showed the noodles were safe. While some analysts have said the recall may have been politically motivated, the episode highlighted how even the perception of a food-safety problem can torpedo a brand's reputation.
Motarjemi says that she was fired in January 2010 after her repeated attempts to flag food safety lapses, first over excessive levels of vitamin A and D in infant formula, were ignored. Motarjemi will testify at a 1 December hearing in her case against Nestec, Nestle's research and development arm, before Bulcke and others are heard 16 December.
Motarjemi said in an interview Wednesday that she's seeking two million Swiss francs ($2.1 million) in compensation to cover her legal and medical costs, and 50 percent of 10 years of lost earnings. Before joining Nestle, she spent a decade at the World Health Organisation.
News by Bloomberg, edited by ESM. To subscribe to ESM: The European Supermarket Magazine, click here.