Pepsico Reveals Startups For Second Year Of 'Nutrition Greenhouse' Programme
Published on Jul 17 2018 2:29 PM in A-Brands tagged: PepsiCo / Startups / Nutrition programme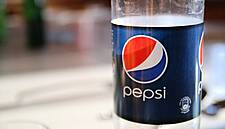 PepsiCo has announced the names of the 10 startups it will finance in the second edition of its 'Nutrition Greenhouse' programme, a collaborative incubator initiative it started in March of last year.
The programme focuses on nutrition-based food and beverage products aimed at European consumers with sales of €5 million or less. Last year, the programme focused on companies with sales of €2 million or less.
There has been a slight change in the funding of the programme too.
Instead of offering each of the participating companies a €25,000 grant in 2017, it now offers a €20,000 grant and six months' worth of partnering with PepsiCo experts to accelerate the growth of their business.
All participants received an additional €100,000 funding at the end of the programme last year, however this year, only one will receive a further €100,000.
The companies selected have been chosen for their product and brand qualities, focus on consumer health, scalable business model and uniqueness in the market.
Selected Startups
A1C Foods (Israel) – Low-carbohydrate food products, such as chocolate and ice cream, using a formula designed to lower the glycemic index without use of artificial sweeteners.
Agrasys (Spain) – The company behind Tritordeum – a Mediterranean cereal made from a combination of durum wheat and a wild barley, with nutritional and agronomic benefits, which is suitable for a wide range of cereal-based foods and beverages.
Gryö (France) – Organic snacks made with alternative proteins – including algae and plant-based proteins.
Le Petit Béret (France) – Non-alcoholic wine produced without fermentation, preservatives or sulphites.
Nibble Protein (UK) – High-protein, gluten- and dairy-free bites made with less sugar. Suitable for vegan and diabetic diets.
Revolicious (UK) – Ready-to-eat dairy- and gluten-free smoothie bowls, made with a 100% natural ingredient base of coconut milk, banana and flax seeds.
Rokit Pods (UK) – Organic, vegan-friendly drinks capsules compatible with a range of well-known coffee machines.
The Sprouted Grain Company (Israel) – Easy-to-digest whole grains, legumes, flours, nuts and seeds, with a long shelf life.
Welldrinks (Bulgaria) – Creates Qwell, a new brand of functional beverages, made by combining hydrolysed collagen with vitamins and minerals for healthier hydration.
Yofix (Israel) – Clean-label vegan and soy-free fermented dairy alternatives.
Adapt To Change In Consumer Habits
Director of Innovation, PepsiCo Europe & Sub-Saharan Africa, and leader of the programme, David Schwartz, commented, "I'm delighted to welcome all 10 of these exciting businesses to our programme. Last year's class of finalists really proved their potential, so we can't wait to see how we can help deliver a step change for the industry with our 2018 class.
"The Nutrition Greenhouse incubator is an important initiative for PepsiCo, as we continue to build on our 20-plus year legacy of anticipating and adapting to changes in the way consumers view nutrition and health and wellness. Together with the entire Greenhouse team, we're confident we can drive another successful year of sustainable growth for 10 new breakthrough brands, harnessing the power of convenient, nutritious products in the process."
© 2018 European Supermarket Magazine – your source for the latest retail news. Article by Matthieu Chassain. Click subscribe to sign up to ESM: European Supermarket Magazine.