Why Advertising In The European Supermarket Magazine Is Such A Good Investment
The European Supermarket Magazine (ESM) is the leading grocery retail news publication for senior management, category buyers and procurement directors within the European Supermarket, Convenience Store, Cash & Carry and Wholesale sectors.
The publication, which is distributed across the continent of Europe, offers companies targeting the retail sector the perfect marketing platform for communicating with key decision makers at head office level, particularly those with purchasing authority. It is estimated that our readers buy more than €880 billion in products and services for their businesses every year.
Whether you are looking to get your product listed in-store, or whether you are responsible for providing solutions that help Europe's retail
chains function on a day-to-day basis, then The European Supermarket Magazine (ESM) is the platform for you.
To find out more, or to get a tailored quotation, contact our sales team today
Click Here
Download our App today or view a sample copy of the magazine to see the areas we cover, which include: Private Label, A-Brands, Fresh Produce, Drinks, Supply Chain & Logistics, Technology, and Packaging & Design.
Contact The ESM Sales Team Today
Italian Representative
Upper & So.Ge.Co. B.M.srl
Postal Address
Head office
Madison Publications Ltd,
Adelaide Hall, 3 Adelaide St,
Dún Laoghaire,
Co. Dublin, Ireland
Central European Office
Madison Publications Ltd,
9th Floor, UI. Mileticova 21,
82108
Bratislava, Slovakia
Latin American and Spanish Office
1st Floor, Calle Mauricio Moro Pareto 3,
29006 Malaga
Spain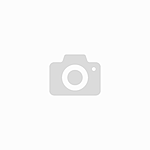 Enjoy unlimited digital access for 30 days
Get exclusive access to the latest grocery retail & FMCG news, interviews with industry leading executives, and expert analysis on the trends shaping the sector today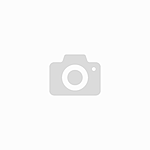 Enjoy unlimited digital access for 30 days
Get exclusive access to the latest grocery retail & FMCG news, interviews with industry leading executives, and expert analysis on the trends shaping the sector today