Agrokor Says It Failed To Report $616 Million Of Liabilities
Published on Oct 10 2017 8:40 AM in Retail tagged: Trending Posts / Agrokor / Konzum / Croatian retail / Ivica Todoric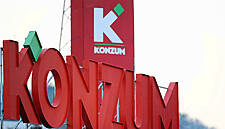 Agrokor, the conglomerate under the largest state-led restructuring in Croatian history, failed to report more than 3.9 billion kuna ($616 million) of liabilities at the end of 2015, according to a company report published on Monday.
The firm released audited results for 2016 and reviewed financial reports for the previous years, confirming earlier warnings from Ante Ramljak, a government-appointed commissioner, that the original results may have contained irregularities.
Agrokor filed criminal charges against people responsible after filing the audited results, Ramljak said to reporters in a press conference on Monday.
Government Intervention
Agrokor's future was at risk when the government stepped in on April 10 to save jobs and shield the economy from the threatened collapse of a company whose revenue is equal to 15% of gross domestic product, according to Prime Minister Andrej Plenkovic.
Founder Ivica Todoric, on the other hand, claims the government acted too hastily, didn't allow Todoric's aggressive expansion strategy to play out and is taking Agrokor in the wrong direction.
The Zagreb-based food producer and retailer reported a 3% decline in revenue in 2016 to 46.2 billion kuna and a 10.1 billion-kuna loss attributable to equity holders of the parent, against a 3.8 billion-kuna loss a year earlier. Reported equity dropped by 22.1 billion kuna at the end of last year, compared with the revised figures for 2015, it said.
Last week, Agrokor said its nine major units suffered a combined loss of 3.3 billion kuna and were reduced in value by 13.4 billion kuna, which included write-offs for half of the internal debt as well as capital adjustments.
While the company's main retail chain, Konzum, was hardest-hit, with a full-year loss of 1.9 billion kuna, Ramljak said these were one-time adjustments and "better results" are expected this year.
Ratings Slashed
The retailer's troubles started in January as creditors questioned how it would deal with as much as $7 billion borrowed to finance expansion and credit rating agencies slashed the ratings.
The government pushed through a special law, known as Lex Agrokor, designed to deal with companies whose failure would present systemic risk to the economy. Under the law, which may remain in power until July at the longest, the company's obligations are frozen as the management prepares a settlement with creditors.
Sberbank PJSC, Agrokor's largest creditor, is fighting the company's effort to get its Croatian insolvency process recognized in courts in several Balkan countries and in the UK, where the Russian bank filed arbitration procedures to recover some of its $1.3 billion of loans.
Russia's biggest bank has also blocked Agrokor's assets in Serbia from being divested. Intesa Sanpaolo SpA followed Sberbank's example in a lawsuit on a separate matter in Serbia.
Sberbank also filed charges against the company's founder Todoric, accusing him of fraud. Todoric in a Bloomberg interview last week denied any wrongdoing.
News by Bloomberg, edited by ESM. Click subscribe to sign up to ESM: The European Supermarket Magazine.