Agrokor Founder Todoric Stands By His Strategy After Downfall
Published on Oct 3 2017 1:30 PM in Retail tagged: Trending Posts / Agrokor / Croatian retail / Ivica Todoric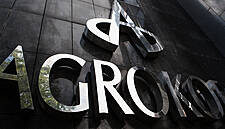 Ivica Todoric, half a year after his sudden downfall from the helm of the biggest retailer in the Balkans, insists that his ambitious expansion of Agrokor made business sense and the government is now taking the company in the wrong direction.
Todoric, in the first interview since his ouster in April, didn't acknowledge any strategic errors apart from insufficient communication. He said the plans - including Agrokor's biggest purchase, of the Slovenian retail chain Mercator - would have come to fruition if he had been given enough time to implement them.
"We had a clear plan and strategy," Todoric, 66, who remains the owner of the sprawling business empire with about 57,000 employees and holdings from food processing to the energy and software industries across the Balkans, said in an email and subsequent phone interview. "But the government didn't allow us to execute them."
Todoric ceded control over the group he'd built up over the decades of Yugoslavia's transition to a market economy to a restructuring team the government installed to avert a potential corporate failure rippling across the region's economy.
Once Croatia's richest person, he now blames himself for failing to publicly respond in time to concerns voiced by investors. The value of Agrokor's bonds plummeted from January as creditors questioned how the conglomerate would deal with as much as $7 billion borrowed to finance expansion.
"My biggest responsibility is that I wasn't present in the media, that I didn't comment or deny certain stories that were published or talked about," Todoric said. "But we didn't have time to explain to some people what we are doing."
'Made Mistakes'
After the government takeover, Todoric formally remains the owner of the company, but has no say over the restructuring and business strategy. The events after his departure display "incompetence and lawlessness," he said. He is considering ways to confront the government over a special law Croatia enacted to enable the state takeover of his company, he said.
Mercator was "a logical acquisition from the business point of view," he said. "The result was the second-biggest retail chain in southeast Europe, with 6 billion euros ($7 billion) of revenue and 2,000 stores. You must understand that such complicated and large processes take time."
While initial probes in April found "potential irregularities" in Agrokor's books, Todoric dismissed those findings as the government's efforts to "use auditors for its political goals."
"I certainly have made mistakes, as any other working person does, and I have worked day and night for 40 years to build Agrokor," he said. "It's hard to single out one thing, but on the whole, our success is amazing. We created the biggest company in this part of Europe."
News by Bloomberg, edited by ESM. Click subscribe to sign up to ESM: The European Supermarket Magazine.