China Dairy Flagged By Muddy Waters Prepares For Liquidation
Published on Nov 17 2017 10:28 AM in Fresh Produce tagged: Trending Posts / Muddy Waters / China Huishan Dairy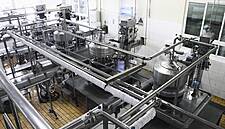 China Huishan Dairy Holdings Co., the Hong Kong-listed company targeted by short sellers including Muddy Waters Capital LLC, is preparing for provisional liquidation in a move that could protect its assets as it negotiates with creditors.
The firm had told its Cayman legal advisers to make the preparations, it said in a Hong Kong stock exchange filing Thursday.
Huishan's board earlier found that the net liabilities of its units in China "could have been" 10.5 billion yuan ($1.58 billion) as of March 31, the company said. A provisional liquidation generally is used to safeguard a company's assets before a court rules what action to take.
Muddy Waters
Huishan, which was considered one of the biggest operators of dairy milk farms in China, was described last year by Muddy Waters founder Carson Block as "worth close to zero."
He engaged in a war of words with Huishan, which accused his firm of making allegations that were groundless, malicious and false. Huishan's shares have been suspended since they tumbled 85 percent on March 24, the day after its creditors held an emergency meeting to discuss a cash shortage at the company.
Block, in an interview Friday, said his firm has exited its position on Huishan.
"The most interesting part is the statement by the directors that net liabilities of the company could be 10.5 billion yuan and I compare that to the last published financials from September 2016 and the company was showing net assets of 12.9 billion yuan," he said. "That's a clear affirmation that Huishan was a fraud."
Six calls to Huishan offices in Shenyang and Hong Kong weren't answered Friday. Lorraine Chan, a spokeswoman for Hong Kong Exchanges & Clearing Ltd., said the exchange operator didn't comment on individual companies.
Huishan "will take into account, as far as possible, options available to the company to preserve the assets of the group," it said in the exchange filing. With the majority of its assets held through units in China, any debt restructuring will be subject to Chinese law, Huishan Dairy said.
Approval Needed
The provisional liquidation could lead to liquidation potentially, or some form of restructuring, according to Keith Pogson, a managing partner at Ernst & Young in Hong Kong.
The group's estimated total indebtedness was about 26.7 billion yuan as of March 31, including about 18.7 billion yuan of bank loans and 4.25 billion yuan of non-bank loans, it said in June.
A liquidation would still need approval by shareholders or creditors, according to Shen Meng, Beijing-based director of the boutique investment fund Chanson & Co. Huishan's move may be aimed at forcing creditors to accept its restructuring plan, which would result in only some repayment of debt, he said.
"Huishan published this stock exchange statement in order to apply pressure on creditors to come to its terms," Shen said. "It is likely that unhappy creditors will now take action, perhaps through legal routes, to protect their interests."
Industry Landscape
Huishan peaked at a market value of about $5.9 billion in November 2013, but that slumped to about $720 million by the time its shares were suspended. Muddy Waters alleged in December last year that the company had overstated its sales, misrepresented its self-sufficiency in alfalfa and made an unannounced transfer of assets to an entity controlled by Chairman Yang Kai. Huishan said the allegations were groundless and contained misrepresentations.
China's dairy industry, which imports about a fifth of its milk supply, is recovering from a worldwide raw milk price slump that's weighed on the profits of producers including China Modern Dairy Holdings Ltd. that's controlled by China Mengniu Dairy Co.
But Huishan's troubles are largely due to its own capital entanglements and not to wider market trends, said Guangdong Dairy Association Director Wang Dingmian. The company's milk supply largely goes to manufacturing dairy products under its own brand, according to Wang. Huishan's existing farms are operating normally, he said.
"It is a very small supplier in the overall market and its troubles will not affect the supply of milk in China," he said. China's dairy farming landscape is dominated by smaller-scale farmers, which means that Huishan was one of the bigger industrial farms while still accounting for only a small portion of nationwide milk supply.
The company had said in November it's on track to post positive cash flow from normal operations by end of March next year, before filing the notice of provisional liquidation.
News by Bloomberg, edited by ESM. Click subscribe to sign up to ESM: The European Supermarket Magazine.