Citigroup Wins Dismissal Of $2.2 Billion Claim By Parmalat, Dairy Group To Launch Appeal
Published on Feb 8 2018 12:19 PM in A-Brands tagged: Dairy / Parmalat / Citigroup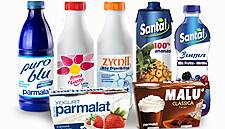 Citigroup Inc. has said an Italian court rejected a 1.8 billion-euro ($2.2 billion) civil claim filed by Parmalat SpA against the bank over the food company's collapse in 2003.
The Milan court dismissed a lawsuit filed against the lender and a number of its former employees in June 2015, according to a statement by New York-based Citgroup and a copy of the ruling seen by Bloomberg.
The court said the claim was a duplication of a case that was dismissed in New Jersey in 2008 and that it shouldn't be allowed to proceed in Italy.
Citigroup Comment
"Citi is very pleased that the Milan court has reached this decision and, in particular, that it has done so at an early stage of the proceedings, without requiring the parties to incur the considerable expense of a full trial on claims that had already been judicially examined and rejected in the United States," the lender said.
Parmalat said in a statement it will appeal the decision. The company's shares reversed gains after the news, falling as much as 3.1 percent in Milan -- its biggest loss since March 2017 -- and was trading 1.6 percent lower by 1:50 p.m.
Parmalat had claimed that Citigroup colluded with Parmalat staff to obtain financing for fraudulent transactions before the foodmaker's collapse in Italy's biggest bankruptcy. The company's founder, Calisto Tanzi, later was convicted of misleading investors. French cheesemaker Groupe Lactalis later purchased the dairy company.
Citigroup was represented by Clifford Chance in Milan.
Appeal Pending
In response, Parmalat issued a statement on its website, indicating it intends to appeal the decision.
'Parmalat S.p.A. took note of the decision by which the Court of Milan, upholding a preliminary objection raised by the defendants regarding the authority of res judicata of the decision issued in the well-known proceedings ended in the United States in 2012, held the inadmissibility of the action for damages filed by the Company against former officers and certain companies of the Citibank Group,' the company said.
'Parmalat will appeal such decision, as it believes it to be erroneous and unfair.
'As it is well known, Parmalat commenced the action for damages further to the conclusion through plea bargaining of the criminal proceedings, which Parmalat joined as an aggrieved party seeking damages, activated by the Parma Public Prosecutor against former officers of Citibank Group companies indicted for multiple instances of aiding and abetting in fraudulent bankruptcy; the Citibank Group companies qualified as civil parties responsible for the activities carried out by their employees.'
News by Bloomberg, edited by ESM. Click subscribe to sign up to ESM: The European Supermarket Magazine.