Italian Wine Sales To Grow In Retail Channel In 2018
Published on Apr 12 2018 2:27 PM in Drinks tagged: Wine / Italy / Vinitaly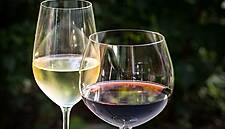 Italian wine sales are expected to grow in large-scale retail trade in 2018, according to a release by the Vinitaly 2018 trade fair has found.
The country recorded a positive sales year in 2017, equalling a total of 648 million litres and €1.85 billion.
According to research conducted by data analyst IRi for the fair, white wines, PDO and sparkling wines were still the most popular in Italian supermarkets, hypermarkets and independent retailers.
However, the best-selling brands were red wines Lambrusco and Chianti (both with over 13 million litres sold) and Montepulciano d'Abruzzo (8.4 million litres).
Among the wines that achieved double-digit growth in sales were Grillo (from Sicily), Primitivo (Apulia), Ortrugo (Emilia-Romagna), Ribolla (Friuli Venezia Giulia), Valpolicella Ripasso (Veneto), and Cortese (Piedmont).
Positive Trend
The positive trend is expected to continue in 2018, which could be a year of record growth, thanks mainly to wine with denomination of origin demarcation and sparkling wine. According to a release by Vinitaly, this predicted growth will occur in spite of the likely price hike caused by the diminished harvest of 2017, which will especially affect table wines.
Sales of wine with denomination of origin (in 0.75L bottles) grew by 2% year on year, to 280 million litres. Sparkling wines (and champagne) were up by 4.9% to 68 million litres.
However, the negative trend of large bottles (up to 2L) continued, seeing a further 2.5% drop, while wine bricks registered a decrease of 0.6%. The 'bag in box' format, although still niche, continues to grow (+5.4%). Organic wine and sparkling wine sales were up significantly, exceeding 4 million litres, confirming that there is still ample space for growth.
Novelty And Value
Although wine purchases in the large-scale retail trade have been stable for years, consumers are increasingly appreciating both novelty and value. Wines with denomination of origin sold a further 5.5 million litres in 2017, while regional wines are registering high growth rates year after year. According to Virgilio Romano, IRi business insight director, emerging wines are appreciated for their non-low price positioning (more than half cost over €4), which shows consumers are willing to pay for novelty.
Among this year's trends will be the continued growth of organic wines (€24 million in value), but also of private label brand wines. This is according to wine buyers of large retailers, such as Coop, Conad, Gruppo Selex, and Carrefour.
Hypermarket chain Iper La Grande I sold 1 million bottles of its wines with designation of origin marketed under the Grandi Vigne brand, with unit prices ranging from €4 to €40. For its part, Gruppo Selex (Famila, A&O and other regional banners) reported a 12% growth in volume of sales of its 'Le Vie dell'Uva' wine brand, consisting of 59 labels.
Increasing Prices
Average prices in the retail channel have been increasing year after year. The IRi research shows that 0.75L bottles were sold at an average price of €4.32/litre in 2017 (+2.3% on 2016).
In a release about the Vinitaly event, Coop Italia's Francesco Scarcelli commented that the increase in sale price could lead to a reduction in purchases, while Conad's Valerio Frascaroli said that the increases should affect table wines more than wines with a designation of origin, as table wines are consumed daily.
Pricing is a simpler issue for wines marketed under private label brands, a sector that in 2017 accounted for 13.7% of wine sales and 6% of sales of 0.75L bottles.
On the international front, Italian wine exports grew by 7% in 2017, reaching a record high of around €6 billion, according to farmers' association Coldiretti.
© 2018 European Supermarket Magazine – your source for the latest retail news. Article by Branislav Pekic. Click subscribe to sign up to ESM: The European Supermarket Magazine