Scottish Minimum-Unit-Pricing Decision 'A Sad Day For Internal Market'
Published on Nov 15 2017 2:30 PM in Drinks tagged: Featured Post / Scotland / scotch / MUP / Minimum Unit Pricing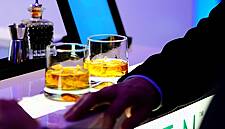 Spirits Europe, a representative group for the European alcoholic spirits sector, has said that today's decision by the Scottish Supreme Court to give the go-ahead for the introduction of minimum unit pricing (MUP) on alcohol is 'a sad day for the internal market'.
Earlier today, the Supreme Court dismissed an appeal by the Scotch Whisky Association, as well as Spirits Europe and the Comité Vins, saying, "Minimum pricing targets the health hazards of cheap alcohol and the groups most affected in a way that an increase in excise or value-added tax does not."
Inconsistent Decision
However, Joep Stassen, the president of Spirits Europe, said that the Court's ruling was "inconsistent with the Court of Justice's ruling in this case and its wider jurisprudence. We remain convinced there are more appropriate, proportionate and effective responses to tackle [the] harmful use of beer, wine and spirits drinks."
Stassen added, "We nevertheless accept that MUP will now be introduced in Scotland and hope to see an objective assessment of its impact, both on the harmful use of alcohol and on the ability of cheaper imports to compete in the Scottish market."
'Unwelcome Precedent'
Spirits Europe said that it believes that the decision creates an "unwelcome precedent for fair competition between alcohol-beverage producers and for the proper functioning of the internal market", and the introduction of MUP is unnecessary, given the raft of measures already introduced by the Scottish government to tackle harmful drinking.
"The Scottish government has introduced 40 measures already to reduce harmful and hazardous drinking, and the reduction in consumption and alcohol harms referred to [...] demonstrates these measures are already working," it said. "In summary, MUP is not a measure targeted at those who drink at harmful levels and is not a necessary measure."
'Determined'
"We are determined to continue the fight against irresponsible drinking, which is a blight upon our society and sector," added Stassen. "Fortunately, there are signs of improvement, not only in Scotland, but also in other EU countries.
"These positive trends only fuel the commitment of our sector to work at local level with all willing parties to increase awareness of the dangers associated with harmful drinking, and to promote responsible attitudes to drinking, especially among those most at risk."
© 2017 European Supermarket Magazine – your source for the latest retail news. Article by Stephen Wynne-Jones. Click subscribe to sign up to ESM: The European Supermarket Magazine.