Bright Food Makes a Dog's Breakfast of Weetabix: Gadfly
Published on Dec 21 2016 10:30 AM in Features tagged: Trending Posts / China / bright foods / Weetabix / Alpen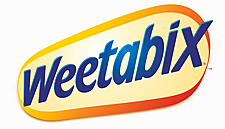 To British people of a certain age, Weetabix and its fellow brands Alpen and Ready Brek evoke a warm glow of nostalgia -- luminous schoolchildren, skinhead cereal bricks, Doctor Who marketing tie-ins. Problem is, they don't mean half as much to the rest of the world.
Bright Food Group Co., the Shanghai-government-owned maker of China's famed White Rabbit vanilla candy, bought 60% of the business at a £1.2 billion pound valuation in 2012. The Chinese owners thought they could extend Weetabix's reach outside the UK by using its distribution network to get it into 100,000 Asian retail outlets.
Some hope. Four years on and overseas sales are actually £3.4 million lower in 2015 than they were in 2011, according to filings by the brands' parent company, Latimer Group Ltd. The UK, far from falling behind faster-growing overseas divisions, continued to make up a stubbornly persistent two thirds of group sales.
No wonder Bright Food is seeking an exit, with Reuters reporting Tuesday that Goldman Sachs Group Inc. has been hired to study a £1 billion sale.
Weetabix's failure to break through globally hasn't been for want of trying. Alpen, a packaged muesli still associated in British minds with a certain prissy wholesomeness, added a green tea-flavored variant to its range of breakfast bars. Even so, Bright Food's attempts to wean Chinese consumers off a breakfast diet of congee, fried dough sticks and steamed buns weren't successful enough to warrant China being broken out as a separate market in Latimer Group's 2015 accounts. None of Weetabix's products register on a Euromonitor ranking of the top US breakfast brands, either.
Building brands is a crap-shoot, of course, so Weetabix could be forgiven for its failure on that front. What's less excusable is its failure to translate a halving of the price of one of its core raw materials into better profits. Chicago wheat futures, which reached a five-year high of 947 1/4 cents a bushel in 2012, have been steadily declining ever since, touching a 10-year low of 386 3/4 cents a bushel in August. Meanwhile, Latimer Group's net income and Ebitda in 2015 were both at their lowest levels since the Bright Food investment.
Is the business worth the £1 billion pounds Bright Food is reported to be seeking? Give Latimer Group's £121 million in 2015 Ebitda a valuation multiple of about 12.3 times and take away its £852 million in year-end net debt and its equity looks to be worth about £639 million. Even on General Mills Inc.'s best-in-class 13.2 times multiple, it would only reach to £745 million.
While that wouldn't be a great return on Bright Food's initial equity investment, not to mention the £500 million loan it's extended to Latimer Group, the closely held Chinese company is looking more able to sustain the hit than it has for a while.
Since Wang Zongnan, Bright Food's chairman when it made its 2012 offer for the company, was sentenced to 18 years in prison for embezzlement and bribery last year, free cash flows have bounced back to their best levels in almost a decade.
Weetabix may have been a misbegotten deal, but Bright Food has other ways of keeping its stomach full now.
This column does not necessarily reflect the opinion of Bloomberg LP and its owners.
News by Bloomberg, edited by ESM. To subscribe to ESM: The European Supermarket Magazine, click here.