China's Snow Beer – Cold, Cheap, and Going Flat. Cheers: Gadfly
Published on Mar 2 2016 10:40 AM in Features tagged: China / Drinks / SABMiller / Snow Breweries / China Resources Beer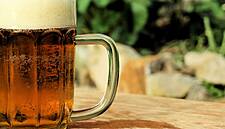 While China's state-owned insurers may be paying over the odds to take debt-laden banks off the hands of overseas firms such as Citigroup, other companies are getting better deals from Western exits.
On Wednesday, SABMiller agreed to sell its stake in Snow Breweries, maker of China's best-selling beer, to partner China Resources Beer for $1.6 billion, less than a third of the value estimated by analysts at Nomura and Sanford C. Bernstein. China Resources Beer shares jumped as much as 35 per cent in response.
It may be too early for shareholders to break out the champagne (or premium ale). The low-ball price shouldn't surprise. China's beer market is rapidly going flat, and the buyer was the only logical choice for SABMiller, which needed to sell the 49 per cent stake to secure approval from Beijing's antitrust regulators for its takeover by Anheuser-Busch InBev.
China Resources Beer had right of first refusal for any sale and, in a country where beer can sell for as low as 3 yuan (46 cents) a bottle, foreign investors are fast realizing how tough the market is. It's unlikely the Chinese buyer faced stiff counter-bidding for the stake.
Snow, which Euromonitor said had 21 per cent of China's beer market in 2014 (ahead of Tsingtao at No. 2 and the No. 4 brand, AB InBev's Harbin) is in an industry where increasingly affluent consumers are keener on more sophisticated drinks (wine) or premium beer brands such as Stella Artois (also an AB InBev brand). Beer production has slumped in recent years.
In January, China Resources Beer posted a drop of about 5 per cent in second-half beer revenue. For 2014, operating income from the company's beverage unit fell 3.6 per cent to HK$2.7 billion ($348 million).
There's little doubt the Chinese brewer got itself a good deal. The purchase price is a small chunk of the $7.2 billion in cash ICBC estimates the firm has after selling its non-beer businesses to its state parent last year. Still, today's market reaction looks less impressive when set against a longer time-frame, with the stock having been trading near its lowest since 2009 recently.
Before celebrating this steal of a purchase, consider what China Resources Beer is losing. SABMiller, its partner since 1994, brought a lot to the venture and was a key proponent behind the brewer's move up the beer rankings. The London-based company has a stable of high-end beers including Peroni and Grolsch, which the brewer is also selling (to Japan's Asahi) to smooth the way for AB InBev's takeover. (China's top-selling premium beer, according to Euromonitor, is Budweiser.)
The venture's move into the premium beer market, under its Opera brand, has worked. By the first half of last year, premium to super-premium brands that sell for as much as 20 yuan a bottle made up 45 per cent of China Resources Beer's sales volumes, according to Religare analyst Justin Tang.
The question is whether the Chinese company can continue making those inroads on its own. If not, it may just be looking for a new partner.
News by Bloomberg, edited by ESM. To subscribe to ESM: The European Supermarket Magazine, click here.