Organics Deepen Their Veggie Roots But Struggle in US Meat Aisles
Published on Oct 20 2015 12:19 PM in Fresh Produce tagged: Fruit / Organic / vegetables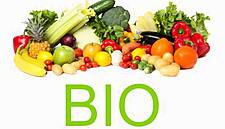 Organic foods are seizing shelf space in the fresh-foods sections of grocers but struggling to break into the bread and meat aisles.
Organic-product sales farmers made to businesses including Dean Foods and Wal-Mart totalled $5.5 billion in 2014, according to a US.Department of Agriculture survey of organic growers. The total is 72 per cent higher than the last time a similar survey was conducted in 2008.
Sales so far have been concentrated in fresh fruits and vegetables, as well as perishable milk and eggs, due to consumer concerns over synthetic farm chemicals. For organics to go mainstream, they need growth in grains and meats, where genetically modified seeds and livestock practices are harder to change.
"That's a critical frontier for organics," said Catherine Badgley, a University of Michigan ecology professor. "I think little by little, we're getting there, but there are some areas where growth is more difficult to achieve."
Producers of organic meats and grains are struggling to boost production even as big retailers such as Target and Costco Wholesale are expanding their sales of sustainable products.
That's because of hurdles fresh foods such as fruits and vegetables don't face, said Jeff Moyer, executive director of the Rodale Institute, which focuses on research and promotion of organic farming, in Kutztown, Pennsylvania.
"Fresh produce is something you purchase as a whole food and consume directly," said Moyer, a former chairman of the National Organic Standards Board that helps the USDA craft organics rules. "It was a good place for the organic movement to start, because you don't need 10,000 acres to do it."
Grains are less attractive to farmers because commodity- crop prices have been high in recent years, the government- backed crop insurance program reduces the risk involved in growing conventional crops, and the three-year process required to transition land from traditional to organic certification, during which farmers lose revenue, he said.
And without organic grain to feed animals, livestock production is limited, he said.
"I don't care if it's agriculture or selling shoes, transitions are difficult," he said.
Consumer interest has driven a movement toward foods seen as more sustainable and healthy. McDonald's has announced a plan to cut antibiotics use in poultry and Starbucks says it will pull artificial colouring from pumpkin spice latte.
Still, organic revenues remain less than two per cent of all U.S. farmer income, according to the USDA. The farm value of all organic foods remains less than that of the Nebraska corn crop alone. The state is the third-biggest producer of the most valuable domestic farm product.
Part of News Article by Bloomberg and Part by Conlumino, edited by ESM. To subscribe to ESM: The European Supermarket Magazine, click here.