Nestle's Cantarell Sees Promise in Russia Amid Economic Doldrums
Published on Sep 30 2015 12:09 PM in A-Brands tagged: Nestlé / Russia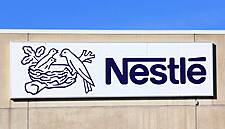 Nestle, the world's biggest food maker, sees Russia as one of the most promising markets to expand its industry-leading coffee business despite a squeeze on consumer spending caused by plunging oil prices and the ruble's devaluation.
Russians are increasingly turning to single-serve varieties, a pattern also seen in eastern European countries like Turkey, Nestle's European chief Luis Cantarell said in an interview in Geneva. Nestle's Russian sales will increase about 15 per cent this year in local currencies, estimates Jean- Philippe Bertschy, an analyst at Bank Vontobel AG in Zurich. The company needs that growth as other emerging markets such as India and China have slowed.
Historically a tea-drinking nation, Russia is now the eighth-largest coffee market worldwide, according to the International Coffee Organization, and one of the biggest for instant coffee including the Swiss company's Nescafe. Single- serve coffee is now the fastest-growing segment in Russia, having grown more than 20 per cent a year over the past six years to become almost a tenth of the market. Nestle operates eight Nespresso boutiques in Russia, including five in Moscow.
"The Russian market is developing," Cantarell said. "Russians like coffee, and they like espresso. For Nescafe, Russia is one of the biggest markets in the world. This is a country that has a lot of potential."
While some Russians have traded up from instant coffee to single-serve capsules sold under Nestle's Nespresso and Dolce Gusto brands, further growth in the market may be limited by the country's economic slowdown, which has crimped consumer spending. In August, wages fell 9.8 per cent in real terms, so Russians now face significantly lower disposable income than a year ago.
After the fall of the Iron Curtain, Vevey, Switzerland- based Nestle returned to the market, where it had supplied milk flour to the country prior to the Russian Revolution through a contract with a St. Petersburg merchant. Nestle opened its first Moscow office a few years before the Russian financial crisis of 1998, and the Swiss company kept investing there despite the plummeting ruble.
"Of course it's volatile," Cantarell said, adding that the uncertainty stretches across his entire remit of Europe, the Middle East and North Africa. The markets that Nestle sells its chocolate, pet food and bottled water in will no longer enjoy steady upward growth rates, and instead will have up and down years, he said.
"It's a typical phenomenon at Nestle that they believe in the long-term and aren't deterred by short-term developments," said Patrik Schwendimann, an analyst at Zuercher Kantonalbank. "They hold the fort."
Russia's slowdown will weigh on Nestle's ability to grow Nespresso due to its higher retail price compared with Nescafe, the analyst said. Nespresso capsules start at 35 rubles ($0.53) apiece and the least expensive machine sells for about 8,990 rubles on the brand's Russian website. Still, "I have no doubt that there are still enough Russians who can afford a premium product like Nespresso."
News by Bloomberg, edited by ESM. To subscribe to ESM: The European Supermarket Magazine, click here.