Amazon To Reap Fulfilment Benefits From Whole Foods Purchase: Bernstein
Published on Jul 17 2017 10:48 AM in Technology tagged: Amazon / Whole Foods / Bernstein Research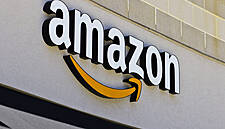 Sell-side research and brokerage firm Bernstein believes that Amazon could use its acquisition of Whole Foods to develop underperforming stores into 'online fulfilment centres' for its online Click & Collect service.
In a teleconference hosted by Bernstein, the group's analyst Bruno Monteyne said, "Those stores that are not needed are not exactly redundant, because they are a perfect replacement in becoming the backbone of an online fulfilment centres for e-commerce.
"To have that physical infrastructure of a lot of locations is something that incumbent retailers have; depreciated assets, available close to consumers and usually at very good locations for a click & collect."
Amazon has skipped the process of redesigning its network by purchasing a chain of stores with a solid geo-spread and local footprint, Bernstein argues.
In-Store Consequences
As more of the tedious grocery shopping moves online, food shopping becomes more of a 'fun' experience for customers, who will be free to fully engage with food in-store. At present, Monteyne reports, both types of shopping equate to one third of the market at present. The other third lies with on-the-go food or immediate convenience.
Monteyne commented, "Consumers are engaging more with food than they have ever done before. Whether that is because of 'millennial mums' coming of age and having children, and wanting them to have healthy foods; people are starting to care where the food comes from, like organics, fair trade or simpler food.
"People care more and more about food and are engaging more with it and that is actually driving a change in food retail on what we call the Centre of Store to the Edge of Store."
Research
The group analysed five-years worth of data, focusing on retail stores in the UK. Over the five years the UK had 1.3% volume growth, however the note that the Centre of Store - where branded and private label products reside - is experiencing a slower rate of growth (0.6%), mainly due to the push in fresh and organic products.
Its data reports that organic produce, fresh meat and fish as well as free from foods, all located at the Edge of Store, are growing 6%, 2.5% and 27% respectively. This highlights the trend that shoppers are spending more and more time actively seeking out products which are tailored to specific dietary needs or want.
Small Basket
Amazon is classified as a 'small-basket online grocery store', where shoppers typically have one item in their online basket, according to Monteyne. These are usual for rare, big or expensive items, or something that the consumer subscribes to.
He believes this is where Amazon will utilise its new presence in both markets. It will use its stores to engage with shoppers and promote exciting fresh produce, while at its online stores, it will push the mundane replenishment shopping, like toiletries or household essential, which are quite costly and time-consuming, into subscription packages to make things easier for its customers.
The acquisition of Whole Foods 'accelerates the sector's transition to e-commence'. Monteyne also added that Amazon's willingness to buy rather than build will increase the share Amazon will take in grocery and food e-commerce as it provides an essential network of distribution points close to customers, as well as access to private label and fresh food.
Amazon has recognised that e-commerce isn't about excessive forms of technology, but rather success in e-commerce comes from having real estate near the consumers.
© 2017 European Supermarket Magazine – your source for the latest retail news. Article by Aidan O'Sullivan. Click subscribe to sign up to ESM: The European Supermarket Magazine.