Tesco Trials Paying UK Customers To Return Plastic Bottles
Published on Sep 28 2018 8:00 AM in Retail tagged: Trending Posts / UK / Tesco / Recycling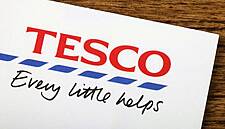 Tesco, Britain's biggest retailer, is stepping up efforts to encourage shoppers to recycle plastic bottles, trialing in-store recycling machines which pay customers for every bottle returned.
The British government has said it wants to work with industry to clamp down on the huge waste that litters the land and sea every year.
According to government data Britain recycled only 57% of the bottles that were sold in 2016, well behind the rates achieved in, for example, Denmark where a deposit return scheme has boosted rates to 90%.
'Reverse Vending Machines'
Tesco said on Thursday the trial of "reverse vending machines" will take place at stores in Borehamwood, north of London, Manchester, Birmingham, Swansea and Edinburgh. The first machine opened in Borehamwood with customers paid 10 pence for each bottle returned.
Tesco's trial follows the launch of similar initiatives by other leading British retailers like Morrisons, the Co-operative, and Iceland.
Tesco, which has a UK grocery market share of 27.4%, cited polling data by YouGov which found that nearly 75% of Britons would be likely to return plastic bottles and aluminium cans under a reverse vending scheme.
Tesco said that from 3 October customers would also be able to reuse their own plastic containers when they buy meat, cheese or fish from deli and fish counters in British stores.
The group, which has committed to making all its packaging fully recyclable or compostable by 2025, also called on the government to introduce a consistent nationwide approach to recycling.
Britain has managed to slash the use of plastic bags since 2015 by charging 5 pence for each bag.