Innovative Technology TouchAssist To Provide Retailers With Live Customer Interactions In Digital Channels
Published on Jul 24 2016 7:05 AM in Technology tagged: Technology / TouchAssist / Digital Channels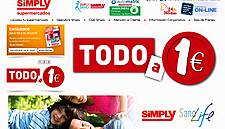 New innovative technology has been launched to enable retailers and brands to offer intelligent automated conversations leading consumers to self-serve on digital channels.
The TouchAssist solution comes from TouchCommerce, provider of omni-channel customer engagement solutions for market leading brands.
Leveraging virtual assistant technology from Nuance Communications, TouchAssist allows retailers and brands to create human-like dialogue with a "smart" virtual assistant or chat bot.
By harnessing the power of the TouchCommerce RightTouch platform, TouchAssist offers brands and consumers the ability to have conversational, text-based interactions that blend automated and live assistance, seamlessly intertwined within a single web or mobile web interface with extensive targeting and analytics capabilities.
When the virtual agent is not certain of what the answer should be, a live agent steps in to continue the conversation and provides the right answer.
Agent knowledge trains the virtual assistant engine to boost agent productivity and optimise the business Key Performance Indicators (KPIs) within the funnel.
The resulting experience serves the right digital interaction to the right visitor at the right time while escalating from virtual assistant to live agent as needed.
"Intelligent bots are redefining digital commerce and customer care as enterprises seek to provide an engaging customer experience using natural language understanding, machine learning, and artificial intelligence," said Bernard Louvat, president and CEO of TouchCommerce.
"TouchAssist blends our powerful targeting, routing and agent-to-consumer communication technologies with the industry's leading virtual assistant technology to help brands target, engage and converse with consumers in a more cost-effective way at the time that customers need assistance with their self-service experience.
Continues Bernard Louvat: "The power of TouchAssist resides in the fact that the agent and robot collaborate, improving knowledge and accuracy over time. This collaboration will pave the way to a future with fully autonomous chat bots and transform the role of chat agents into that of a Virtual Assistant Trainer. The RightTouch platform is the perfect technology environment to make that happen successfully for brands and consumers."
Many believe that identifying the optimal intersection of virtual and human-powered customer service technologies will be an industry game-changer:
"Human interactions are declining with the rise of digital channels, and will become a rarity and more valuable," said Ed Thompson, vice president and distinguished analyst from Gartner, at the recent Gartner Customer Strategies & Technologies Summit 2016 in London.
"Therefore, if you can apply human interaction at a defining moment for a customer, it will have a far greater impact."
With its advanced targeting capabilities, virtual assistant to live chat contextual transfer, unified reporting for all types of interactions, as well as a robust core platform that leverages the industry's leading virtual assistant technology, TouchCommerce is addressing this opportunity with an sophisticated offering that is fluent in more than 20 languages.
"TouchCommerce and Nuance will drive a new era in customer service, one where artificial intelligence teams with agents to deliver service that consumers love and prefer – because it is fast, accurate and convenient," said Robert Weideman, EVP and general manager for Nuance Enterprise.
"Enterprises prefer this as well, because the combination of self-service and assisted service eliminates the historical trade-off between automation and customer experience.
"As a result, enterprises will reduce the costs associated with customer service while elevating customer satisfaction and net promoter scores."
© 2016 European Supermarket Magazine – your source for the latest retail news. To subscribe to ESM: The European Supermarket Magazine, click here.