Kraft Heinz's Smidgen Of Sales Gains Gives 3G Work To Do: Gadfly
Published on Nov 4 2017 12:26 PM in A-Brands tagged: Trending Posts / Buffett / 3G Capital / Kraft Heinz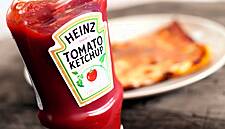 Kraft Heinz Co., a food company managed by a private equity firm, increasingly looks like a food company managed by a private equity firm. At one time that may have been a compliment, but lately it's revealing Kraft Heinz's vulnerabilities.
The $95 billion packaged-food giant reported last Wednesday that total revenue increased for the first time in the two years since 3G Capital and Warren Buffett merged Kraft Foods with H.J. Heinz and put 3G's partners in charge of the new company. But excluding positive currency effects (something that also aided rivals Kellogg Co. and Mondelez International Inc.), this revenue increase was a mere 0.3 percent. Furthermore, North America continued to be the sore spot, which is troubling given that it accounts for more than three-quarters of total revenue.
3G Approach
When 3G first formed Kraft Heinz, the excitement was around 3G's ability to rein in spending and increase profitability. Kraft Heinz was to be a well-oiled machine, and plus the strategy had Buffett's endorsement. To some degree, it's delivering on that: Third-quarter profits were up across the board at the company again. But my question is, how much more can they do to boost profits without boosting sales domestically? Isn't that the oil this machine needs? The stock certainly seems to think so:
In Wednesday's earnings release, CEO Bernardo Hees -- also a partner at 3G -- called the U.S. retail environment "dynamic and challenging." Consumers are less inclined to go for highly processed or sugary foods, which means supermarket shoppers are gravitating away from the center aisles dominated by the likes of Kraft Heinz. And most big suppliers are feeling the pinch from Amazon.com Inc.'s takeover of Whole Foods Market.
Portable Packs
But we can learn from the fact that Kraft Heinz's bright spots in the U.S. last quarter were Lunchables and P3, which stands for "portable protein pack" and is basically an adult snack version of Lunchables. P3's success proves that the company should step up spending on new, fresher products to sell in the outskirts of grocery stores.
At the same time, it shows how only tinkering with existing brands here and there isn't enough to really move the overall needle. And while the e-commerce growth at Kraft Heinz is intriguing, it's still driving only a tiny fraction of sales.
Investors won't wait much longer for an acquisition that will reignite growth in a significant way. Following Kraft Heinz's failed run at Unilever, Bloomberg Intelligence analyst Ken Shea suggests Pfizer Inc.'s consumer-health products division could be an alternative if the company is interested in other non-food brands.
The clock is ticking. Hees and his team need to start spending where it matters because the effects of their hyped-up cost-cutting measures are fading fast. Buffett sure is ready to write them another check.
News by Bloomberg, edited by ESM. Click subscribe to sign up to ESM: The European Supermarket Magazine.