Modern-Expo Launches European Low-Cost Shopfitter Platform
Published on Feb 16 2017 3:00 PM in Technology tagged: Trending Posts / equipment / Modern-Expo / Low-Cost Shopfitter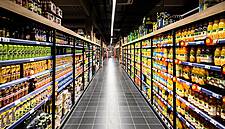 Choosing low-cost is always an attractive, appealing option for consumers. The success of low-cost airlines speaks for itself, proving the value of a low-cost business model, but in the retail equipment industry, what does it mean to be a low-cost shopfitter?
Modern-Expo Group has been supplying a wide range of equipment to the retail market for 23 years. The company's history dates back to 1994, when two separate businesses, Modern, from Ukraine, and Duet, from Poland, decided to join forces. Now, Modern-Expo, registered in Amsterdam, with its headquarters in Lutsk (Ukraine), serves customers throughout the EMEA region from its offices in London (UK), Lublin (Poland), Moscow (Russia), Berlin (Germany), Paris (France) and Dubai (UAE).
In less than 25 years, the company has managed to grow into a large international group with major manufacturing facilities (its total production area is 112,000 square metres), employing more than 2,500 people.
"We have grown from a start-up to an international group that supplies solutions to customers across different retail formats in 60 countries – the market leader in Central and Eastern Europe," says Petro Pylypyuk, chief executive at Modern-Expo Group.
"All our achievements to date were only possible due to continuous improvement and learning, a desire to go forward, beyond borders, and change standards. We strive to go forward, implementing modern technology and smart innovations. Our new European Low-Cost Shopfitter platform is a new step for our company."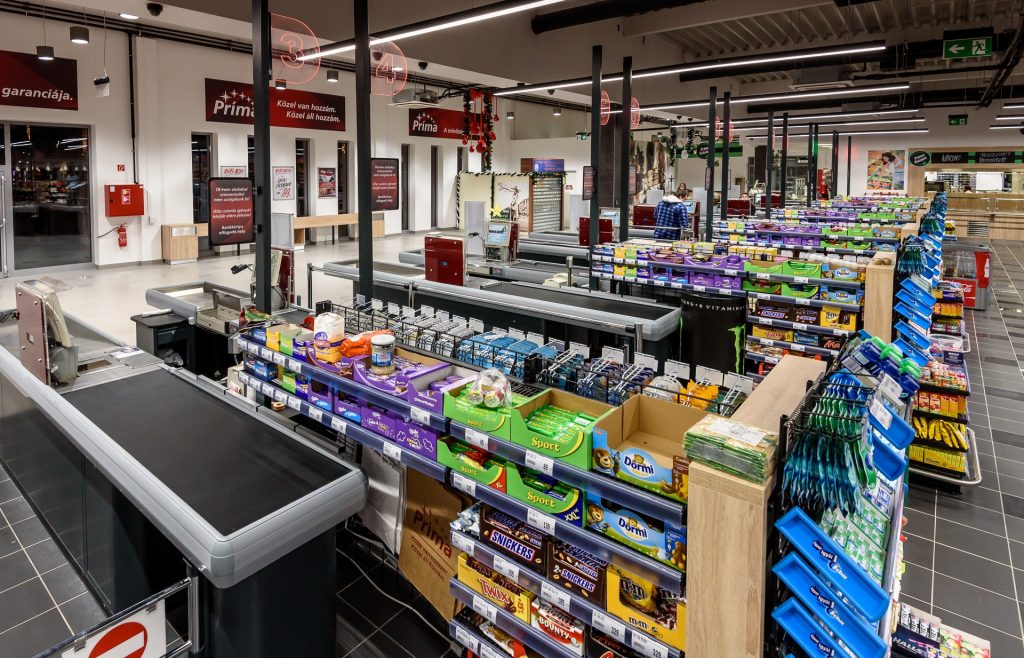 Modern-Expo's new business positioning has a number of similarities with the successful low-cost airlines that have grown significantly over the last 20 years.
• Modern-Expo's market coverage includes 60 countries, and it is constantly expanding.
• Modern-Expo's factories are situated in Eastern Europe and work 24/7 to supply customers with products on time.
• Modern-Expo has invested in the latest technology and LEAN philosophy in order to work according to the most efficient and cost-effective means possible.
• Modern-Expo has implemented modern mass-production technologies in order to deliver the highest-quality products demanded by international standards and customers.
The European Low-Cost Shopfitter platform reinforces Modern-Expo's activity in its different markets. Low cost means low expenses, achieved through efficient, modern production techniques – high quality, with a competitive price.
This is a key point for Modern-Expo customers: they get a good price for Modern-Expo equipment, with no extra expenses.
Like purchasing a ticket from a low-cost airline, the project price from Modern-Expo also depends upon the order, planning and season. Obviously, if long-term contracts are signed and well planned, Modern-Expo customers can enjoy the greatest benefit from the company's ultra-modern and efficient production facilities.
Modern-Expo can provide complete store solutions, as well as individual items of equipment. The customer is free to choose his/her priority.
Modern-Expo realises that, in today's fast-paced and challenging environment, retailers aim to get the best value from suppliers. With its highly efficient and modern production facilities and low-cost business model, Modern-Expo is in a prime position to deliver the best value to existing and future customers. Go Modern!
Sponsored content. © 2017 European Supermarket Magazine – your source for the latest retail news. Click subscribe to sign up to ESM: The European Supermarket Magazine.