Daurella Expands Spanish Bottling Empire With Coca-Cola Deal
Published on Aug 9 2015 10:38 AM in Packaging And Design tagged: Coca-Cola / Bottler / Daurella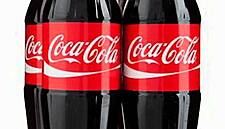 Sol Daurella is turning a 64-year-old Spanish family bottling empire into an international powerhouse as she helps lead a merger of Coke bottlers in Europe.
Daurella will be chairman of Coca-Cola European Partners Plc, the publicly traded company that will be formed from the three-way combination, announced Thursday, of Daurella's Coca- Cola Iberian Partners SA, Germany's Coca-Cola Erfrischungsgetränke AG and Coca-Cola Enterprises Inc. The new company, with 2015 revenue of about $12.6 billion, will become the largest independent Coke bottler.
Coca-Cola Iberian Partners, which will own 34 per cent of the new company, itself resulted from the 2013 merger of eight bottlers in Spain and Portugal. Daurella is executive chairman, and at least three family members serve on the board. The family, through its investment arm Cobega Invest, owns about 55 per cent of Iberian Partners.
In her new role, she extends the ascent of a Catalan business clan that was among families that secured a Coke bottling accord in 1951 during the dictatorship of Francisco Franco. Daurella wasn't available for an interview, a company spokeswoman said.
"She's very smart and well-connected with lots of common sense," said Ricardo Wehrhahn, a managing partner at Intral Strategy Execution, a banking and business consulting firm in Madrid. "She's part of the Catalan business aristocracy."
'Brilliant Student'
Daurella, who holds a master's from Barcelona's Esade business school, was born in the city in 1966 into a family with interests in soft drinks and imports of Scandinavian cod whose fortunes had been transformed by the accord with Coke.
She has been a board member of Banco Santander SA, Spain's biggest bank, since last year and has also been honorary consul for Iceland in Barcelona since 1992. Santander Chairman Ana Botin herself has been a director of Coca-Cola Co. since July 2013 and she and Daurella have a good relationship, said Robert Tornabell, an emeritus professor at Esade who taught Daurella.
"She is exceptional, a brilliant student," said Tornabell. "She has always known what it is to move in the world of big business."
Daurella is married to Carles Villarubi, who's a vice president at the soccer club Barcelona FC and at investment bank Rothschild Espana.
Union Clash
As head of Iberian Partners, Daurella clashed with unions over plans to focus production in seven out of the 11 bottling plants left by the Spanish merger in a process that the company said would affect 1,200 staff. Spain's Supreme Court declared the dismissals null in April, saying that the workers' right to strike had been violated.
"Now we know why they wanted to do the restructuring," said Sebastian Serena, secretary for the beverages and tobacco section of FITAG UGT union. "They wanted to build up their bargaining position for this merger."
At "Camp Dignity," an encampment outside one of the affected plants at Fuenlabrada, near Madrid, where workers have been protesting the job cuts since January 2014, the mood Thursday was positive.
"The merger will be positive for us," said Juan Carlos Asenjo, 49, who has worked at the factory for 28 years. "If the plant had been managed by Coca-Cola it would never have been closed."
Iberian Partners, based in Madrid, had revenue in 2014 of 3 billion euros ($3.3 billion). Victor Rufart, a former general manager of Cobega, led the merger of the Spanish and Portuguese bottlers and will now take on the role of chief integration officer at the new company.
Coca-Cola European Partners will be based in London and traded on Euronext Amsterdam, the New York Stock Exchange and the Madrid Stock Exchange.
Bloomberg News, edited by ESM. To subscribe to ESM: The European Supermarket Magazine, click here.