Domtar Hunts For Personal-Care Deals In $1 Billion M&A Drive
Published on Aug 15 2015 11:42 AM in Packaging And Design tagged: Personal Care / Domtar / Paper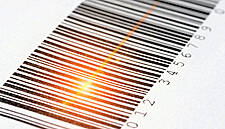 Domtar Corp., North America's second-biggest paper company by market value, is scouring for opportunities to expand its foothold in the personal-care business to counter declining paper demand.
The Montreal-based company is looking to generate as much as 65 per cent of its earnings from growth businesses including pulp, personal care and specialty packaging as paper demand slows by 3 per cent to 5 per cent a year, Chief Executive Officer John Williams said in an interview Thursday in New York.
Domtar plans to spend $1 billion or more on acquisitions, according to company spokesman Nicholas Estrela.
"The dialog on Domtar will be about the growth businesses and by the way, we own a paper business that generates lots of cash," Williams said. "Not the other way around."
The paper manufacturer spent about $1.8 billion in the past four years to acquire personal-care operations across Europe, including Spanish adult-diaper maker Indas. At the same time, it converted some mills to specialty paper and fluff pulp, used in diapers, as it works to integrate the new businesses.
Domtar would consider using credit and cash to expand its personal-care unit, adding tissue and potentially female-hygiene products, Estrela said. Other financing options include issuing debt and equity, he said by phone from Montreal.
While maintaining dividends, Domtar would also slow its $300 million share-buyback program for deals that would bring the "best return for the shareholder," Williams said.
Regarding its remaining 10 paper mills, he said the company will have to take more decisions on re-purposing in the future.
Paper Declines
Domtar shares advanced 0.3 per cent to $39.20 in New York Friday, reducing a decline this year to 2.5 per cent.
Domtar could cut its paper output by almost 40 per cent in three to five years as it focuses on growing the pulp and personal-care business, Williams said. While the company gets half of its revenue from paper sales, strong earnings and cash flow from growth businesses will offset the decline in production, he said.
"Investors want to know whether there's really a return on those investments," Mark Connelly, a New York-based analyst at CLSA Americas, said in a telephone interview.
Revenue from the personal-care segment rose to $17 million in the second quarter, up from $14 million in the prior year.
Williams said Domtar has done "a reasonable job" calibrating shareholder returns with expansion efforts.
Domtar is among other paper producers that are waiting for a ruling from the Department of Commerce regarding anti-dumping complaints against imports of certain types of uncoated paper from China and Indonesia, Brazil, Portugal and Australia.
It's unlikely that the department will rule in favor of the producers, because there's not enough justification for anti- dumping complaints, according to Connelly.
"White-paper producers did not keep supply and demand in balance," Connelly said.
Bloomberg News, edited by ESM. To subscribe to ESM: The European Supermarket Magazine, click here.