K Group Eliminates Microbeads From Pirkka Cosmetics
Published on Feb 8 2018 9:00 AM in Packaging And Design tagged: finland / microbeads / K-Group / Plastic Waste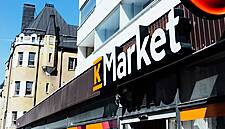 Finnish retail company K Group has announced it has removed microbeads from its Pirkka cosmetics products.
The commitment to eliminate the small plastic beads was started in 2017 as part of the Nordic region's third largest retailer to reduce plastic waste.
The small microbeads are small pieces of plastic that can be found in cosmetics, shampoo and even toothpaste. They can often pass through wastewater treatment facilities, resulting in water pollution.
Since the beginning of the year, all cosmetic products in K Group's own brands have been microplastic-free.
"The serious harmful impacts of microplastics on the environment have been recently acknowledged and we at K Group are also concerned of the pollution of the Baltic Sea and large lakes," according to K Group.
Affected Products
The company has removed the beads from its Pirkka lip balms (natural and cranberry), its Pirkka Perheshampoo shampoos (fruit, berry and citrus) and plans to do the same for all of its private-label detergents in 2018, according to the company.
"Stores still have a few cosmetic products available for sale that have particles with product names referring to plastics," according to K Group.
"As a part of the evaluation, it was ensured that the particles in these products are not microplastics," it continued. "Stores may still have small quantities of products for a limited time that were ordered prior to the microplastics being eliminated."
Legislation
There is no current legislation on microplastics in the EU or in Finland. However, the small pieces of plastic make up for about 10% of plastic pollution in the world's oceans, according to the Finnish Environment Institute.
The UK has already introduced a ban on the manufacture of products with microbeads, which took effect last month.
Meanwhile, K Group has published a three-pronged plastic policy, which centres around packaging and manufacturing materials, distribution and trade as well as the recovering and recycling of plastic waste.
For example, it recently celebrated the first anniversary of its circular economy bag, Pirkka Essi, which is made from 90% recycled materials.
© 2018 European Supermarket Magazine – your source for the latest retail news. Article by Kevin Duggan. Click subscribe to sign up to ESM: The European Supermarket Magazine.