Sainsbury's Offers New 'Touch-Free' Meat Packaging For Millenials
Published on Apr 16 2018 5:32 PM in Packaging And Design tagged: Sainsburys / Meat / Packaging / Millenials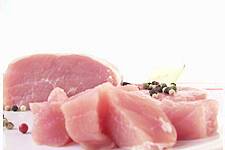 UK retailer Sainsbury's has said it will introduce straight-to-pan plastic pouches for meat products next month.
This comes after a survey showed that touching raw meat induced high levels of anxiety among shoppers under the age of 35, according to reports by The Sunday Times.
The packs, known as 'doypacks', allow for customers to put meat directly into the frying pan without having to touch it, thus avoiding possible contamination by bacteria such as campylobacter, which can be found in raw poultry and cause severe food poisoning.
"These bags allow people, especially those who are time-poor, to just 'rip and tip' the meat straight into the frying pan without touching it," said Katherine Hall, product development manager for meat, fish and poultry at Sainsbury's.
"Customers, particularly younger ones, are quite scared of touching raw meat," Hall said.
Research by Mintel found that 37% of young cooks said they preferred not to handle raw meat while cooking, compared to 27% overall.
Antiseptic Chicken
During the retailer's research, one woman from a focus group of shoppers said that she sprayed her chicken with Dettol antiseptic before cooking it, according to Hall.
A lot of the anxiety around raw meat comes from a lack of education and an increasing trend to eat out among the Millenial generation, she added.
"A lot of younger people are eating out in restaurants but they are not preparing as much food in their home," she said. "If they are not used to it, they may think, 'Ugh! I'd prefer someone else to do it for me.'"
Meat Industry Worries
Millenials' squeamishness with raw meat is another blow for the meat and farming industry, which is already reeling from the increase in vegetarian and vegan diets.
Ruth Mason, chief food chain adviser at the UK's National Farmers' Union, told the publication, "We find it disconcerting that shoppers are so removed from their food that they have these concerns. But we are aware it is a growing trend — and a lot of the data suggests there are concerns about handling raw meat."
One of Sainsbury's most popular products in the meat aisle has been chickens that can be bought and roasted in a bag, Mason added.
"We have seen sales data of those, and we are aware they have done very, very well," said Mason. "We know one of the reasons is because consumers do not have to touch a raw bird."
© 2018 European Supermarket Magazine – your source for the latest retail news. Article by Kevin Duggan. Click subscribe to sign up to ESM: European Supermarket Magazine.