M.A.D.E. 2017 - New Name, New Positioning, New Concept
Published on Mar 28 2017 8:45 AM in Private Label tagged: Featured Post / paris / M.A.D.E. / Marques Associées Distribution Event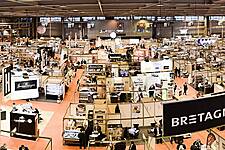 Leading French private-label trade show MDD Expo has a new identity for 2017: M.A.D.E., which stands for Marques Associées Distribution Event. With the event taking place today and tomorrow (28 and 29 March) in Paris, ESM spoke to Sébastien Gillet, Exhibition Director, about the new approach.
The private-label sector continues to set new standards, particularly in Europe, with consumers increasingly looking to own-brand manufacturers to raise the bar in many grocery categories.
Due to the rapidly changing nature of the industry, one of the premier events highlighting private-label innovation for the past 15 years – MDD Expo – has rebranded for 2017, becoming M.A.D.E., which stands for Marques Associées Distribution Event.
In developing the new identity, the show is now better positioned to directly address the needs of its exhibitors and visitors, coming from evermore diverse sectors and backgrounds. Whether project or product developer, brand owner or buyer, M.A.D.E. will bring together all related industry sectors under one roof.
This year's event takes place at Paris Porte de Versailles, Hall 7.1, on 28 and 29 March, and it is looking to build on 2016, which was its biggest year yet, welcoming some 3,800 professional visitors, as well as 500 exhibitors, 37% of which hailed from outside France.
This year, some 5,000 visitors are expected, with 25 countries set to be represented, including Belgium, Bulgaria, Canada, China, Croatia, Denmark, Finland, Germany, Italy, Ireland, Spain, the Netherlands and the United Kingdom, as well as France.
Ahead of this year's show, ESM caught up with Sébastien Gillet, exhibition director of M.A.D.E., to discuss the changes and new positioning for this must-attend two-day event.
Private-Label Evolution
"An exhibition has to evolve with its market," Gillet explains. "Private-label brands haven't stopped evolving. Today, they are even more innovative and are no longer seen as 'me too' products. In many cases, they initiate innovation.
"The new positioning of the exhibition as M.A.D.E. is not mere coincidence. It is the result of a number of exchanges with manufacturers, retailers and inter-professional federations."
As Gillet explains, the new-look show has been designed to put visitors at the centre of the exhibition, making them real 'actors' in the product-development process.
"With the new concept and new name, M.A.D.E. also seeks to broaden its horizons further and welcome all distribution channels – retail, catering and foodservice, freezer centres, e-commerce, and specialised stores – not just from France, but also from across Europe," he says. "New events that will take place will enable visitors to get the very latest on trends, innovations, and design of tomorrow's products."
A Journey Through Innovation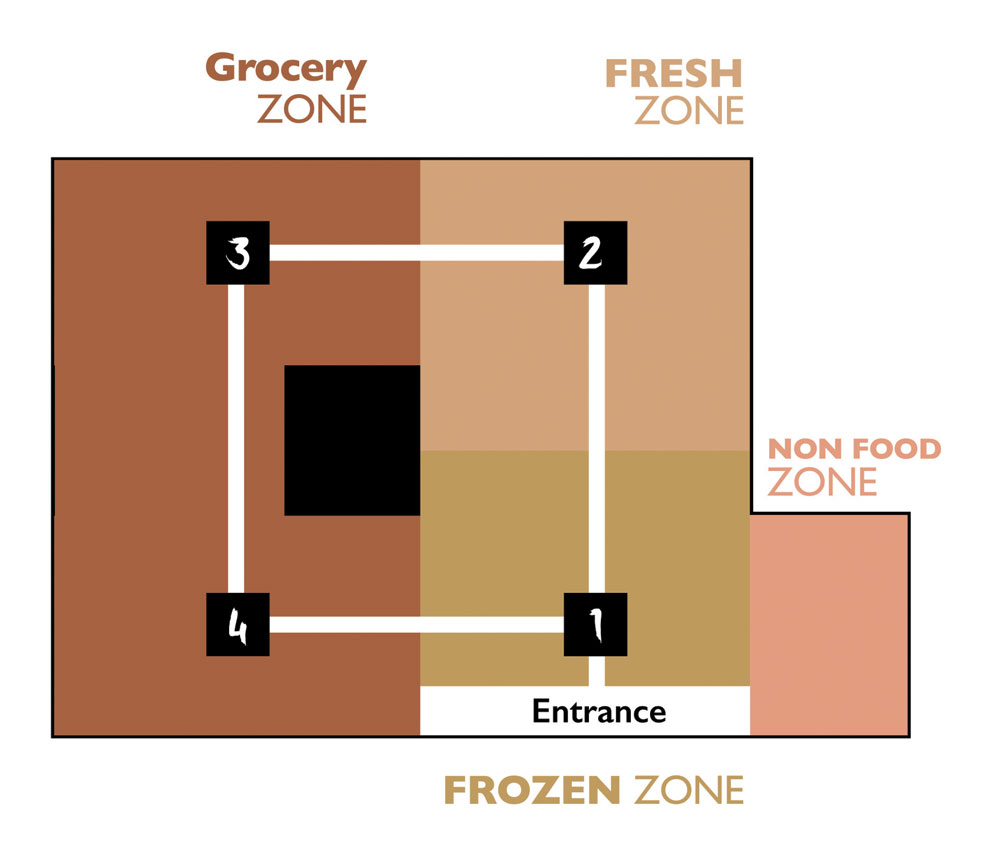 As soon as visitors arrive at M.A.D.E., innovation is in the spotlight. A 'Walk of Fame' at the entrance will showcase over 500 products. In addition, as attendees make their way around the stands, they will have the opportunity to select products to test, compare and taste in private test booths, in the dedicated 'M.A.D.E. your Experience' area.
"Chefs will be at visitors' disposal for direct help and advice on site," says Gillet. "This enables visitors to find the products that best fit the image a brand or retailer is looking to convey.
"At the same time, visitors will also be able to discover and taste a top selection of products, during dedicated 'speed tasting' sessions. Chefs and students will prepare the selected products in the 'M.A.D.E. your Idea' area, with 21 products available to try across seven different categories."
Business To Business
One of the core strengths of the show is the number of organised, one-to-one meetings that take place between retailers and suppliers, enabling real business to take place.
Gillet and his team will be looking to increase this level of interaction at this year's event, with the return of Speed Meetings, a free-of-charge service offering pre-organised 20-minute meetings, in a dedicated VIP area or on stand. Some 270 meetings took place over the two days of last year's event, with 500 targeted for 2017.
"The main objective of an exhibition remains, of course, putting buyers in contact with manufacturers," he says.
"M.A.D.E. is focused on encouraging meetings and collaboration at the exhibition, in particular with the new 'M.A.D.E. your Business' concept. This is an area dedicated to confidential meetings and, most importantly, our free-of-charge service for targeted 'speed meetings'."
In addition, an extra focus will be placed on encouraging international visitors to make the trip to Paris, thus opening up additional opportunities for companies exhibiting at the show, as well as giving an international flavour to proceedings.
"Our international adventure is a strategic area of development for the exhibition," says Gillet. "A number of projects launched over the past years will be reinforced, putting M.A.D.E. on all international buyers' agendas. In addition, the name M.A.D.E. enables us to further the development of the exhibition abroad, as, unlike the term MDD, it can be understood internationally."
Ahead of the show, the M.A.D.E. team has embarked on a tour of different European retailers, engaging with key decision-makers and project developers to better understand their needs.
"This enables us to accompany them in the best way possible in their visit to the exhibition, with personalised programmes specific to their requests," says Gillet.
Detecting The Latest Trends With The M.A.D.E. Awards
M.A.D.E. 2017 incorporates a brand-new awards programme, developed to reward the most innovative product developments across seven carefully selected trends. All nominated and award-winning products will be presented throughout the exhibition during tastings in the 'M.A.D.E. your Idea' area, enabling visitors to taste and test the best selections.
This year, M.A.D.E. will analyse the following trends as part of the awards programme: Usage – Convenience is Everyday Intelligence; Origin – Be Proud of Your Know-How and Traditions; Epicure – Unashamed Pleasure; Nutrition – A Healthy and Balanced Diet; Natural – 100% Natural; Design – Where Packaging Seduces the Consumer; and Co-Creation – Innovation through Collaboration.
"These are themes that are behind manufacturer and retailer strategies on a daily basis," says Gillet, adding that the 'M.A.D.E. your Visit' area will "assist retailers and manufacturers in their quest for new ideas. Innovations and award-winners are keenly sought after by buyers and project developers visiting M.A.D.E."
In addition, the seven award-winning products will compete for the ultimate prize, the M.A.D.E. Excellence Award. The Centre Culinaire Contemporain will test the seven products, live for the jury in the 'M.A.D.E. your Experience' area. The jury will then select the most remarkable product therein.
A Strong Year
Most of all, however, M.A.D.E. will be positioned to enable private-label retailers and manufacturers to prosper in a competitive market, and to ensure that the own-brand innovation stream remains stronger than ever.
"It is important for manufacturers and retailers to anticipate, analyse and integrate new consumer needs and expectations," says Gillet.
"It is our ambition with M.A.D.E., to help all professionals pick out these trends and needs, and work collaboratively to create future star products."
For further information, visit www.madeparis.com.

© 2017 European Supermarket Magazine – your source for the latest retail news. Article by Stephen Wynne-Jones. Click subscribe to sign up to ESM: The European Supermarket Magazine.