Albertsons Faces $1 Billion Suit by Haggen Over Store Sales
Published on Sep 2 2015 9:57 AM in Retail tagged: Albertsons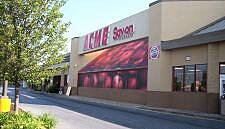 Albertsons was sued for more than $1 billion by a West Coast regional grocer over claims the national chain illegally campaigned to stymie competition.
Haggen Holdings was forced to close 26 of the 146 stores it bought from Albertsons last year and "faces the potential closure of additional stores," according to the complaint.
Albertsons shed 168 stores in order to acquire Safeway, to become the second-largest U.S. grocery chain, with more than 2,000 stores. The chain, which is owned by private-equity firm Cerberus Capital Management LP, filed for an initial public offering in July.
Haggen, which bought the Albertsons locations in December for more than $300 million, accused its larger rival of hamstringing its ability to successfully operate the stores after taking ownership, according to the complaint.
Albertsons allegedly provided Haggen with false and incomplete retail-pricing data, which caused it to unknowingly raise prices, and overstock perishable food at some stores.
The company also diverted customers by illegally gaining access to confidential data, Haggen said in the complaint filed in federal court in Wilmington, Delaware.
Brian Dowling, a spokesman for Albertsons, said in an e-mail that the allegations "are completely without merit."
The case is Haggen Holdings LLC v. Albertsons LLC, U.S. District Court, District of Delaware (Wilmington).
Bloomberg News, edited by ESM. To subscribe to ESM: The European Supermarket Magazine, click here.