Brazilians Scrimp, Save In Unwelcome Surprise For Investors
Published on Mar 30 2016 3:27 PM in Retail tagged: Carrefour / Brazil / Dia / GPA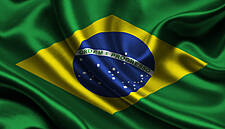 Mariele Santarosa limits her social outings and shopping now that business at her Sao Paulo dental practice has dropped 80 per cent in a year, a victim of Brazil's longest recession in at least a century.
"Many people lost their jobs and go to the dentist only when in pain," said Santarosa, 35, who spent a recent Saturday morning browsing in the Shopping Center 3 mall on the city's Paulista Avenue. "I also ended up cutting the superfluous. Today I'm only strolling, doing some research. I'm just looking."
With consumer confidence near record lows, the erosion of Brazilian shopping habits proved to be one of the most negative surprises for investors sifting through fourth-quarter results. In the consumer-services sector, mostly made up of retailers, 75 per cent of companies have reported sales and earnings that fell short of analysts' estimates, the worst outcome for any non-commodities industry.
Things may get worse. Services and retail may overtake the industrial sector in contributing the most to the recession as "labor market and credit conditions worsen,'" Marco Maciel, an economist at Bloomberg Intelligence, wrote in a March 18 note.
Unemployment in Latin America's largest economy rose to an almost seven-year high of 8.2 per cent in February. The deteriorating job market combined with the highest interest rates among major economies has led banks to tighten credit and consumers to shy away from higher-priced items such as cars and appliances.
Consumers are being careful shoppers at the supermarket too. Santarosa said she now checks deals at different grocery chains including Pao de Acucar and Extra, both brands of Cia Brasileira de Distribuicao Grupo Pao de Acucar, or GPA, as well as Carrefour and DIA, before she shops to make sure she gets the lowest prices.
Ana Maria dos Santos, 57, who collects recyclables from other people's garbage, has cut her grocery lists in half and prepares homemade remedies if she gets sick because she can't afford to buy medication. She said more people are strolling the streets going through garbage cans, increasing competition for decent recyclables to resell – another effect of rising unemployment.
The city of Sao Paulo, the largest in South America, had about 16,000 homeless people as of 2015, according to a study commissioned by the city. That compares to 14,500 people in 2011, and 8,700 in 2000, the study shows.
Tough Environment
Among the consumer-services companies that missed analysts' sales projections in the quarter were GPA and Lojas Americanas, two of Brazil's biggest retailers. Itau BBA analysts downgraded GPA on March 3 following the company's fourth-quarter report, saying its results throughout 2015 were a "letdown" and the tough consumer environment "is likely to continue to generate headwinds."
While sales in GPA's cash-and-carry and convenience stores grew, sales of non-food products were hurt because they are more income-dependent and exposed to credit, the company said in an e-mail. "The company registered variations in performance between its formats, in line with changes in the shopping habits of the Brazilian consumer," GPA said.
The trend is extending into this quarter. Supermarket sales dropped 3.4 percent in January from a year earlier, "feeling the terrible economic environment," Sussumu Honda, president of Brazilian supermarket trade group Abras, said in a statement.
Supermarket Sales
France's Carrefour SA and Spain's Distribuidora Internacional de Alimentacion SA, known as DIA  – supermarket chains that operate in Brazil – missed analysts' sales estimates in the quarter and cited the depreciation of the Brazilian real as one reason.
Even so, DIA said in an earnings statement last month that it's expanding in Brazil and is confident about 2016 even amid a "challenging economic scenario." The company gets 16 percent of its revenue from the country.
Carrefour's sales have been a rare bright spot in Brazil, expanding 13.5 per cent in the fourth quarter. On a conference call this month, the company attributed the growth to renovations after a period of poor performance and under-investment."The reason why we're doing better in Brazil is because we were doing really bad," Chief Executive Officer Georges Plassat said on the call.
As the earnings season winds down, attention is turning to how results will be affected by the deepening of Brazil's political crisis, with President Dilma Rousseff battling against impeachment proceedings.
Economists aren't optimistic that Brazil will emerge from recession this year. They forecast gross domestic product will shrink 3.66 per cent, according to the most recent weekly central bank survey on top of last year's 3.8 per cent contraction, leaving companies to focus on cost savings to compensate for the lack of sales growth.
Kroton Educacional SA, Brazil's biggest for-profit college operator, was one of only two consumer-services businesses that exceeded analysts' revenue estimates last quarter. Even so, the company sees continuing pressure on sales. Kroton is looking at strategies to keep students enrolled and to find a partner to provide private student loans, after the government reduced its public financing program, Carlos Lazar, Kroton's investor relations officer, said in an interview.
"There is no question that 2016 and probably 2017 will continue being very challenging, especially in increasing our top line," Lazar said.
News by Bloomberg, edited by ESM. To subscribe to ESM: The European Supermarket Magazine, click here.