One-Third Of Global Beauty Sales Will Come From Skincare By 2019, Euromonitor Reports
Published on Apr 19 2015 9:26 AM in A-Brands tagged: Retail / Euromonitor / Skincare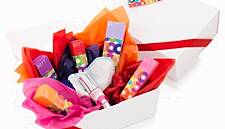 The global beauty industry generated US $465 billion in sales in 2014, according to latest beauty and personal care data released by market research company Euromonitor International, with skincare remaining the largest segment across most markets, with global sales expected to reach over $130 billion by 2019.
With 5 per cent growth, the global market saw continued penetration of staple products in emerging markets, consumers upgrading to more superior products and the adoption of more extensive beauty routines across all product segments.
"Of all beauty segments, consumers continue to spend most on skincare items at $15 per person annually, compared to US$10 for hair care and $7 for colour cosmetics," said Irina Barbalova, head of beauty and personal care at Euromonitor International.
"One-third of global beauty revenues by 2019 will come from skin care, compared to 23 per cent between 2009 and 2014."
Product diversification and innovation are transforming the skin care market, according to the report by Euromonitor.
Technological developments are encouraging demand for a more personalised and unique product, and "consumers want to experience more with their products and innovation can create a unique experience worth paying for as well as creating brand loyalty," said Barbalova.
Recent reports suggest that consumers' expectations of what effective skin care might, or should deliver, has changed dramatically in recent years with the scientific skincare category continuing to grow with the majority of innovations coming mainly from new and small brands, says z'kin skincare brand founder and CEO Grace Culhaci.
She says that brands such as zk'in prove that certified organic ingredients and scientific skincare need not be mutually exclusive. "Consumers have become disillusioned by over-exaggerated claims and imagery, whilst also becoming more ingredient savvy," explained Culhaci. "Many conscious consumers are looking for purity, but not at the sacrifice of performance and efficacy."
The Australian product range offers 12 skincare products to address skin concerns and life stages. The formulations feature a unique 100 per cent natural-preservative system, which earned the company a research and development grant from the Australian government for contributing new knowledge to science.
According to the manufacturers of the Rajeunir serum, innovation is allowing brands to combine the benefits of five separate skincare products into one. "This evolution in skincare has been designed to replace your daily moisturising routine with just one product," a spokesperson for the Rajeunir brand told ESM.
"Consumers are finding there is no need for a separate day, night, eye, serum and primer with unique formulations such as our Rajeunir super serum leaves you with smooth hydrated skin."
The patented thin film technology means the serum absorbs rapidly and can penetrate into the deeper layers of the skin to lock in moisture, protecting the skin against the elements and the signs of ageing.
Emz'aroma's Pro-Collagen skincare range was developed to work at a cellular level to reverse the signs of ageing by reducing fine lines and wrinkles and increasing collagen.
One of the products in the range is the Pro-Collagen Facial Moisturiser with Frankincense and Elemi, which has "maximum concentration of pro-collagen euglena graccillis triggering cell renewal and increasing collagen, toning and firming the skin", says the skincare brand manufacturer.
Frankincense is a mild astringent that improves skin tone and condition - and is therapeutically calming - while elemi helps to treat wrinkles and firms skin prone to sagging whilst rejuvenating dull skin.
Meanwhile, the BRYT skincare range - available at selected stores of upmarket supermarket Waitrose, other retail stores and online - devised a face and healthy skin routine in three easy steps for both men and women - cleanse, nourish and protect.
The BRYT skincare range for females includes cleansers, serums, daily moisturisers and night creams in colourful packaging while the men's range includes body washes, cleansers, shaves and daily moisturisers.
A brand spokesperson told ESM: "Here at BRYT Skincare, we're proud to call our products 'high-tech natural', which in other words means that we use the best natural, botanical and where possible, organic, ingredients we can find, combined with cutting-edge technology."
© 2015 European Supermarket Magazine – your source for the latest retail news.