Sutralis Predicts Brit Product Success In France
Published on Nov 21 2016 2:51 PM in Retail tagged: Trending Posts / Retail / health / French market / Sutralis / local food / British products / 2017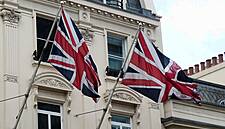 French trend monitor Sutralis has forecast a profitable 2017 for British food and drink brands breaking into the French market.
Director and founder of Sutralis, Philippe Demarest, commented: "2016 has been a fast-paced year with rafts of new products launching - very successfully - in France. The interest in products imported from around the world, particularly British brands, continues to rise."
Flavour will remain the gold standard for a product's success or failure in the New Year, according to 77% of those surveyed. In-store sampling will therefore be important for new product launches in France.
Sutralis identified four food trends that will be on shopper's minds this coming year which should be noted by British producers. Artisanal, local products of certain origin will be more popular in 2017, as will healthy foods. Accordingly, the free-from sector will continue to grow - for example, sales of gluten-free products increased by 13.4% in value in 2015. There will be a move away from bread and biscuits, Sutralis added.
But for 77% of French consumers, seeking pleasure or self-indulgence is one of the main reasons for purchasing a new food product. As more people make an effort to eat healthier, often these indulgences are a reward for time spent at the gym or for eating all of their greens.
Vegetarian and 'flexi-vegetarian' options (for those who eat meat rarely) are increasingly being explored. Stores like Carrefour are taking advantage of this by creating own-brand ranges like 'Carrefour Veggie'.
There have also been calls for a drastic reduction in food and packaging waste, as well as an emphasis of animal welfare before it gets to the plate. Therefore, portioning and livestock guarantees will be important for British producers getting into the French market.
French shoppers are also looking for new authentic, regional and exotic flavours, said Sutralis. Intriguing new drinks such as watermelon juice and birch tree water are gaining traction in France, and this trend will continue. Fruit and vegetable flavoured yoghurts, vegetable drinks, and greens-packed cakes and desserts are coming on the market in 2017 to satisfy this desire.
Demarest's final piece of information for British producers was that "in-store sampling, consumer trials, focus groups and excellent research are all required to improve a new product's chance of success."