Tesco-Booker Merger: What The Analysts Said
Published on Nov 14 2017 3:30 PM in Retail tagged: Featured Post / UK / Tesco / Booker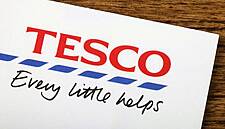 The UK's Competition & Markets Authority (CMA) has 'provisionally cleared' the proposed merger of Tesco with wholesale giant Booker, which is expected to pave the way for the commencement of a new era for the UK's leading grocer. Here's how the analysts saw it.
Clive Black, Shore Capital
"Congratulations to Dave Lewis, Charles Wilson, and their advisors on seeing off the UK Competition & Markets Authority (CMA) and so gaining tacit approval for their merger, which should complete in early 2018, as the management always guided. Tesco shareholders will gain the brilliance of Mr Wilson, whilst the whole business will have an additional free cash and earnings stream, which we will need to factor into our FY2019 forecasts and beyond.
"The wholesale trade, in particular, will be wondering why on Earth it ever bothered engaging at all with the CMA, an organisation that seemingly lives in a different universe to anything that may be considered a normal view of the world. If Tesco and Booker can merge with unconditional approval (with no proposed remedies), then the scope for further large-scale consolidation cannot be ruled out. Watch this space."
Bruno Monteyne, Bernstein Research
"While Tesco's current equity story is one of profitability (margin recovery in the UK), the Booker deal allows Tesco to bring growth back into the equity story. The food-out-of-the-home market (i.e. restaurants, hotel, catering) is of similar size to the food-retail market and growing faster. The combined operational capabilities of Tesco and Booker will allow for a whole new service level in the wholesale supply of Horeca businesses, allowing for a rapid market share grab by Tesco/Booker. This should be sufficient to make Tesco not only the biggest grocer in the UK, but also one of the fastest-growing food retailers in the UK for many years to come."
Global Data Retail
"Despite the CMA saying that 'existing competition is sufficiently strong in both the wholesale and retail-grocery sectors to ensure that the merger between Tesco and Booker will not lead to higher prices or a reduced service for supermarket and convenience shoppers', Tesco Booker will fundamentally change the structure and competition in the convenience market. […] The grocery market should be worried, but it won't be impossible to survive, given that product differentiation, food service, other services, and location are key in the convenience market. Tesco Booker will be unlikely to be able to expand materially, given its existing store portfolio, but it will drive down margins with its sourcing advantage and be able to invest in stores with the synergies released from the deal, and create a ubiquitous UK brand across food wholesale and retail."
Lisa Byfield-Green, LZ Retailytics
"The merger with Booker, which it hopes to complete in January 2018, gives Tesco entry into the cash & carry wholesale arena, whilst significantly strengthening its presence in the fast-growing convenience channel, where Booker supplies more than 5,600 stores under the Premier, Londis, Budgens and Family Shopper banners. Booker's cash & carry operations could also present online grocery opportunities, too, perhaps acting as hubs or click & collect points for the market leader's online operations. This is another important growth channel for Tesco, which earlier this year became the first UK retailer to offer both same-day home delivery and same-day click & collect." [Read more at LZ Retailytics]
Planet Retail
"Tesco [now] has an entry point into the growing foodservice market, offering wider margins and a broad customer base. It can leverage delivery and fulfilment capabilities to allow suppliers greater flexibility on order quantities and rapid delivery. Tesco also secures deeper penetration into the UK's fast-growing convenience sector, and can add [approximately] 8,000 click & collect locations to its online offer. Along with the Co-op takeover of Nisa, this deal will force other UK grocers to react. We believe further M&A actively is likely, as UK grocery sees greater consolidation."
Catherine Shuttleworth, Savvy
"As the green light is given this morning for the Tesco-Booker merger and Nisa members overwhelmingly vote through the Coop deal, it looks like we are set for revolution in the convenience market. It will be an interesting few weeks, as others in the market may now choose to show their hand."
Richard Curry, Rapleys
"Clearly, the Co-op-Nisa deal reaffirms that what food retailers are looking for is the Goldilocks portfolio of stores. These are networks that are not too big and not too small, and which bring costs under control while simultaneously evolving the retail offering to more effectively service consumers, whose buying habits have changed considerably in recent years. […] A sceptic might query Co-op's strategy of buying small stores from Nisa just a year after selling small stores to McColl's, particularly whether Co-op's new-found acquisitiveness has been stimulated by concerns that the small-store sell-off risked throwing the baby out with the bathwater. Co-op's strategy is potentially a case of looking to have the convenience cake and eat it, too, with the acquisition of an independent network, giving Co-op significant reach into the convenience market without centrally owning and managing the more than 3,000 Nisa stores it will have access to."
© 2017 European Supermarket Magazine – your source for the latest retail news. Article by Stephen Wynne-Jones. Click subscribe to sign up to ESM: The European Supermarket Magazine.