Wal-Mart Cuts Some Workers' Hours After Pay Rise Boosts Costs
Published on Aug 31 2015 2:21 PM in Retail tagged: Wal-Mart / United States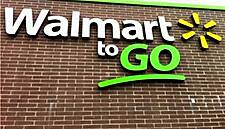 Wal-Mart, in the midst of spending $1 billion to raise employees' wages and give them extra training, has been cutting the number of hours that some of them work in a bid to keep costs in check.
Regional executives told store managers at the retailer's annual holiday planning meeting this month to rein in expenses by cutting worker hours they've added beyond those allocated to them based on sales projections.
The request has resulted in some stores trimming hours from their schedules, asking employees to leave shifts early or telling them to take longer lunches, according to more than three dozen employees from around the US. The reductions started in the past several weeks, even as many stores enter the busy back-to-school shopping period.
Chief executive officer Doug McMillon is trying to balance a desire to improve service – partly through increased spending on his workforce – against investors' pressure to keep profit growing. Labour costs, which rose after Wal-Mart increased its minimum wage to $9 an hour in April, have weighed on earnings, which missed analysts' expectations last quarter. At the same time, Wal-Mart is trying to maintain low prices to fend off rivals.
The reduction in hours is taking place only in locations where managers have overscheduled workers, staffing the store for more time than they've been allotted, said Kory Lundberg, a spokesman for Bentonville, Arkansas-based Wal-Mart. The reductions won't affect efforts to better staff stores, shorten checkout lines, and improve cleanliness and stocking, he said.
Greg Foran, the head of Wal-Mart's US operations, has said that the retailer has dual goals of containing expenses and spending more to improve its stores.
"Amid the investment, we're focused on growing sales and controlling costs, as you would expect from Wal-Mart," Foran said earlier this month, after the company announced disappointing earnings. "We are staying true to our roots. However, we are committed to improving the customer experience, and we will protect the investments necessary to achieve this goal."
Striking that balance is proving a challenge for the world's biggest retailer, according to accounts from some employees.
A Wal-Mart employee at a location near Houston, who asked not to be identified because she didn't have permission to talk to the media, said that her store had to cut more than 200 hours a week. To make the adjustment, the employee's store manager started asking people to go home early two weeks ago, she said. On 19 August, at least eight people had been sent home by late afternoon, including sales-floor associates and department managers.
News by Bloomberg, edited by ESM