Shoptalk Commemorates Two-Year Anniversary
Published on Sep 26 2017 1:49 PM in Features tagged: Trending Posts / Shoptalk / Shoptalk Europe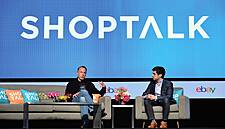 With just a couple of weeks to go until the inaugural Shoptalk Europe event takes place in Copenhagen, Shoptalk has recalled the two year journey, starting in late September 2015, that has taken the group to this point.
"Our thesis from the beginning - not universally shared by others at the time - was that big shifts in technology and consumer behavior were about to reach a tipping point and cause retail to undergo extraordinary changes, shaking the industry to its core," says Anil D. Aggarwal.
"On the verge of disruption in every way imaginable, we knew the industry would need help during the upcoming years of uncertainty and opportunity. We believed that a new industry event could form the base of that much-needed support, but we didn't believe that a traditional events model would work."
Tech Background
Aggarwal says that the company's focus from the start was helped by its personnel's background as tech entrepreneurs and retail analysts, and the aim was to create a new, unique product that serves an unmet need.
"Our first job was to eliminate the extensive fragmentation of retail and ecommerce professionals which existed in literally every way you can slice it: between stores and online divisions; startups and established companies," says Aggarwal. "We committed ourselves for the long term as well as significant amounts of personal financial resources to make this a powerful reality."
The first Shoptalk Europe event took place in the spring of 2016, and welcomed 3,100 senior-level attendees to Las Vegas, for an event that proved to be a hugely successful industry gathering. Did it get everything right in the first year?
"Absolutely not. In fact, that wasn't our goal," says Aggarwal. "We had intentionally experimented with many "firsts" for an industry event and got enough right that we now had a template, allowing us to focus on the things we needed to improve.
"People from throughout the industry approached us in droves with suggestions and requests--they wanted to help us so we could help them. We added a whole set of new formats for our sessions so attendees wouldn't suffer from "panel fatigue" and lengthened our sessions. We moved away from some topics and toward others like supply chain. We got a much better sense of what the industry needed and how Shoptalk could help fill that void."
Shoptalk Europe
A second event, which took place earlier this year, also proved a success, and thus the scene was set for the first Shoptalk Europe, which takes place in Copenhagen on October 8-11 and will feature over 225 speakers and is also a sell out, with 2,250 attendees.
"With a primary focus on Europe - and drawing from around the world - Shoptalk Europe will follow a similar format to our U.S. show but transcend borders even more than our past events with speakers coming from more than 25 countries," says Aggarwal.
Next on the agenda? Shoptalk 2018, which will combine the best of the previous Shoptalk US and Shoptalk Europe events into one "truly global view of retail to be held in Las Vegas in March 2018," says Aggarwal.
"Over 20% of our 400+ speakers will come from outside the U.S., with a particular focus on groundbreaking European companies - we'll also feature speakers from other hubs of global innovation such as Israel and China. Additionally, we're expanding in the one major area of retail just starting to be disrupted by digital channels: Shoptalk 2018 will include an entirely new track dedicated to grocery and CPG, our first-ever content focused exclusively on a particular industry."
For more information, visit www.shoptalk.com. Limited tickets are still available for Shoptalk Europe; to avail of one, visit www.shoptalkeurope.com
© 2017 European Supermarket Magazine – your source for the latest retail news. Sponsored content. Click subscribe to sign up to ESM: The European Supermarket Magazine.