Bleary Eyes Are Price Of Wheat Trading In World's Top Market
Published on Oct 26 2016 12:20 PM in Supply Chain tagged: Wheat / Supply Chain / Farming / grain / Egypt / Trading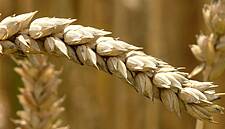 Bleary eyes and missed dinners are now part of the job description for a wheat trader in the world's most important market.
It's one consequence of lengthy negotiations between Egypt, which spends billions of dollars annually buying grain, and international traders stretching into the night. In the past four wheat tenders, results from the state-run grain buyer came at 9 p.m. Cairo time on average, data compiled by Bloomberg show. That's about three hours later compared with deals in March and April.
Egyptian officials and traders are spending more time haggling over wheat prices as a shortage of foreign currency makes it harder for the government to pay for imports. At the same time, traders are wary about doing business after a months-long dispute with government officials over quality standards led to rejected cargoes, conflicting information and frequent rule changes.
"Negotiations are much tougher now," Hesham Soliman, president of Alexandria-based Medstar for Trading, said in a phone interview. "The government wants to get a good price to save foreign currency, while suppliers who are still not fully confident of the consistency of the government policies, are not only factoring in the high risk in their prices, but also being extra cautious."
To read more about Egypt's changing rules on wheat imports, click here.
The General Authority for Supply Commodities, or GASC, is holding a tender on Tuesday to buy wheat for shipment in December. It received offers from seven companies for wheat from Russia, Romania and the U.S., according to two traders involved who asked not to be identified because they're not authorized to speak to the media.
Egypt paid a premium of as much as $10 a ton to buy wheat at the end of last month as traders remained skeptical of the frequent changes to import rules, according to Bloomberg calculations using UkrAgroConsult data. While the premium has dropped to about $4 a ton in the latest tender last week, it still shows the world's largest buyer has lost some of its bargaining power. In the past, GASC bought wheat at a discount to market prices.
Egypt is closely watched by the global grain industry because the country buys a lot of wheat and often announces detailed information about the purchases, including price and origin, providing a reliable benchmark for physical trade.
After six years of unrest, a shortage of dollars and a battered tourism industry, Egypt's economy has been hampered by rising inflation, raising concern about a backlash from the population. The government is widely expected to devalue the pound and cut energy subsidies to secure a $12 billion lifeline from the International Monetary Fund.
Egypt's tender results are due around 4:30 p.m. in Cairo, according to GASC's website. In reality, that's rare.
Discussions to buy wheat are taking longer because Egypt is receiving fewer offers, giving negotiators less room to bargain between sellers, Soliman said. Even though a long-running standoff over how much fungus is permissible in a wheat cargo has largely been resolved, relations between buyers and sellers remain strained.
In the last tender, GASC received offers from five companies, down from 13 in July, data compiled by Bloomberg show.
"Traders are getting cold feet," Vincent Jeannin, a trader at Al Ghurair Resources in Dubai, said by e-mail. "Some just aren't interested in taking the risk. There's too much hassle and the others are putting a risk premium in their price."
News by Bloomberg, edited by ESM. To subscribe to ESM: The European Supermarket Magazine, click here.