Canada to Retaliate Against U.S. Beef Industry in Labeling Spat
Published on Dec 8 2015 7:24 AM in Supply Chain tagged: Trending Posts / US / Canada / beef / Labeling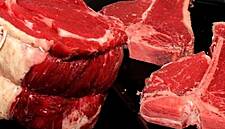 Canada is prepared to impose retaliatory tariffs against U.S. beef imports after the World Trade Organization sided with Canada and Mexico in a trade battle over meat-labeling rules.
The WTO decision is the latest development in a dispute over U.S. mandates that food contain country-of-origin labels, a measure known by the acronym COOL. The dispute- settlement arm of the Geneva-based trade organization didn't grant Canada and Mexico the full sum of tariffs the countries had sought, saying export losses to date were less than claimed.
Canada's Liberal government, which took power on November 4, welcomed the ruling.
"If the U.S. Senate does not take immediate action to repeal COOL for beef and pork, Canada will quickly take steps to retaliate," the government said in a statement jointly released Monday by International Trade Minister Chrystia Freeland and Agriculture and Agri-Food Minister Lawrence MacAulay. "Canada continues to work with our partners in the United States, and in the U.S. Senate, to urge the full repeal of the discriminatory COOL policy for beef and pork."
Losing access to markets in Canada and Mexico would cost American beef producers 10 cents a pound immediately, U.S.-based National Cattlemen's Association said in an e-mailed statement. If the Senate doesn't repeal the labeling rules, "U.S. beef exports will face a 100 percent tariff in these countries, severely diminishing about $2 billion of beef exports annually," President Philip Ellis said in the statement.
Increasing Costs
"This labeling law must be repealed before Mexico and Canada, two of our top trading partners, retaliate with damaging tariffs," Gary Mickelson, a spokesman for Springdale Arkansas- based Tyson Foods Inc., the largest U.S. meat processor, said in an e-mail Monday. "This law has increased the U.S. meat industry's operating costs, unnecessarily hurting livestock producers without providing any additional value to our customers and consumers."
The WTO decision gives Canada a green light to seek approval for $780.9 million in retaliatory tariffs, with Mexico allowed to seek $227.8 million. It formally allows Canada and Mexico to proceed with asking the dispute settlement body to "suspend concessions" on imports not exceeding those values. Canada had sought permission for $2.3 billion while Mexico had sought $713 million.
"We are disappointed with this decision and its potential impact on trade among vital North American partners," Tim Reif, general counsel for the Office of the U.S. Trade Representative, said in an e-mailed statement. "If Canada and Mexico take steps to raise import duties on U.S. exports, it will only harm the economies of all three trading partners."
Disrupting Supply
Since 2011, the WTO has "repeatedly ruled that COOL discriminates against Canadian and Mexican cattle and hogs and violates the trade obligations of the United States," the Canadian government said. "Country-of-origin labeling harms Canadian and Mexican livestock producers as well as U.S. processors and producers. It also disrupts the highly integrated North American meat industry supply chain."
Canada argued the labeling rules hurt its exporters by giving an advantage to U.S. producers. Canada previously threatened tariffs on a wide range of U.S. imports, including cows, pigs, apples, chocolate, pasta, potatoes, ketchup, wine, jewelry, furniture and mattresses.
Cumulative losses for Canada's beef and pork sector have been "staggering," and damages have been upward of C$1 billion a year, four Canadian meat-industry groups say in an e-mailed statement. Canadian producers expect the U.S. to repeal the label rules or face immediate tariffs on U.S. goods "to the same extent as the damage we have endured," the groups said in the statement.
News by Bloomberg, edited by ESM. To subscribe to ESM: The European Supermarket Magazine, click here.