EU To Launch Plan To Protect European Farmers From Unfair Trading
Published on Apr 12 2018 9:38 AM in Supply Chain tagged: Europe / Farming / EuroCommerce / European Commission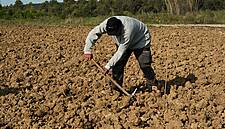 The European Commission will announce a series of measures on Thursday to protect small European farmers and food producers from what it says are unfair trading practices by larger corporations.
The measures, which still need to be approved by member states and the European Parliament, will outlaw practices such as late payments, last-minute order cancellations and retroactive changes to contracts by the buyer.
Only small and medium-sized producers, which are defined as having fewer than 250 employees or an annual turnover of less than 50 million euros ($62 million), are targeted by the proposal.
While there are already several national laws in place that have a similar aim, the Commission said it wanted to harmonise these rules across the European Union.
Minimum Prices
The move by the European Commission follows similar efforts in France, where President Emmanuel Macron has said he would raise minimum prices retailers can charge on food products and limit bargain sales in supermarkets.
Caught between the prospect of lower agricultural subsidies and excess supply of certain products such as milk, European farmers have long complained about being hit by squeezed margins and retail price wars.
Dutch farming association LTO said it would welcome the new rules proposed by the European Commission.
"We believe farmers are not always treated fairly in the value chain," an LTO spokesman said.
'Won't Harmonise Anything'
The plan came in for particular criticism from EuroCommerce, which described it as a proposal 'which won't harmonise anything', and in fact will 'harm' countries in which the supply chain works efficiently.
"Political gestures don't make for good or 'better regulation'," said Christian Verschueren, director-general of EuroCommerce "This directive won't do anything to help farmers. The problems farmers face are best addressed by helping them organise themselves better through e.g. producer organisations and cooperatives, encouraging the use of risk management tools, and aligning what they produce better with what consumers want. There is also a need for better understanding of value transmission in the supply chain."
According to EuroCommerce, the proposal goes against 'creating positive relationships', in favour of enforcement and sanctions.
"The Commission has opted for legislation to deal with issues which can be much better resolved by market operators through mediation and positive dialogue at national or local level, for example in national platforms and interbranch organisations," Verschueren added.
"We therefore call upon the Parliament and the Council to resist making this a Christmas tree of additional, unnecessary and intrusive provisions or broadening the scope of the directive beyond farmers and SME suppliers."
News by Reuters, edited by ESM. Additional reporting by Stephen Wynne-Jones. Click subscribe to sign up to ESM: The European Supermarket Magazine.