U.K. Keeps Silent On The Brexit Bill It Must Pay For Trade
Published on Aug 25 2017 8:47 AM in Supply Chain tagged: Trending Posts / UK / EU / Brexit / Negotiations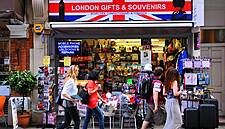 The U.K. spent the summer publishing an avalanche of documents on Brexit but stayed silent on the one topic most likely to derail a deal: how much money it will pay the European Union.
Investors have noticed. The U.K. made concessions to the EU in some of its position papers, yet sterling still fell on Wednesday to its weakest level against the euro since October. Ignore that month's so-called flash crash and the pound was at its lowest in eight years.
"The thing that worries us is that it looks as if the negotiations over the bill are going to take a little bit longer," said Mike Amey, a money manager at Pacific Investment Management Co. in London, told Bloomberg Television. "If we can't agree the bill then we don't even get through to the next round."
Talks Begin
Next week marks the start of eight crucial weeks that will determine how Britain leaves its partner of four decades, with EU leaders set to rule in October whether U.K. Prime Minister Theresa May has done enough to unlock discussions over a future trade accord.
Negotiations resume with the two sides still estranged on the most fundamental facets of the divorce, from how to treat Europeans who have settled in the U.K. to how to tackle a financial settlement that will establish the kind of goodwill needed to move forward.
There is a combination of frustration and bewilderment at the U.K.'s approach and its reluctance to engage on some of the biggest issues, according to two EU diplomats close to the Brexit negotiations.
Back in July, May's government acknowledged that of 46 issues pertaining to citizens' rights alone, there had only been convergence on 22. The EU is less upbeat than British officials over the chances of a deal by October, and Brexit watchers tend to agree with Brussels.
"October might be a bit optimistic to start full-blown trade talks,'' said Mats Persson, a former U.K. government official now head of international trade at EY. "This will very much come down to money, whether you can get to some principle agreement on money."
Negotiaions
The U.K. is refusing to get drawn into money as a deliberate negotiating strategy, a person familiar with its strategy said. That creates the possibility of the matter being settled at the 11th hour with May engaging face-to-face with 27 other leaders at a drawn-out summit.
British Brexit Secretary David Davis is considering refusing to hold a regular joint press conference with EU chief negotiator Michel Barnier and will accuse the bloc of being unreasonable and stubborn, The Sun reported, without saying how it obtained the information.
Analysts estimate the EU wants the U.K. to pay a gross bill of as much as 100 billion euros ($120 billion), based mainly on the country's previous commitments to the bloc's central budget. While the EU isn't demanding the U.K. signs up to a specific amount at this stage, it does want it to agree soon on a methodology for calculating the final figure.
While the EU bases its bill calculations on the U.K.'s past commitments, Britain believes the payment could be determined partly by the scope of future access it gets to EU markets. The concept of a bill is also an emotional issue for Britons and a politically loaded one for May, given that some voters backed Brexit to stop cash flowing to Brussels.
Chicken or Egg?
"One could imagine this version of a chicken-versus-egg debate revolving for a while, and notably beyond the Conservative Party conference in early October, before the U.K. comes round to the EU's way of thinking," Malcolm Barr, an economist at JPMorgan Chase & Co, said in a note to clients on Thursday.
The EU has refused to open talks on future trade links in order to exert the maximum possible leverage on the U.K. and to show other countries that leaving the bloc is an arduous and self-defeating journey. It would also like the cash to plug the hole in its budget that Britain will leave behind.
But it's crucial for the U.K. that the conversation over commerce starts soon, because it wants to give businesses and investors certainty about what sort of relationship it will have with the EU and what kind of transitional arrangement, if any, there will be after March 2019's exit to soften the blow.
After her election gamble cost the Tories their majority in parliament, May needs to show a divided electorate that Brexit isn't all pain and no gain.
That's partly why Davis revived his call for talks over the breakup and future to take place in tandem, an argument the EU has rejected. The crop of policy documents also suggests that the U.K. wants to keep much of the status quo of EU membership, even accepting that EU law will continue to have some influence.
The trouble is, that may draw accusations that the British strategy is "having our cake and eating it," as Foreign Secretary Boris Johnson espoused last October. He began the summer telling the EU it could "go whistle" over its "exorbitant" divorce bill.
News by Bloomberg, edited by ESM. Click subscribe to sign up to ESM: The European Supermarket Magazine.