UK Seeks Interim Customs Union With EU To Smooth Brexit
Published on Aug 15 2017 8:48 AM in Supply Chain tagged: Trending Posts / Brexit / Teresa May / UK Trade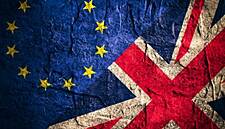 The UK government has said that it wants to maintain tariff-free, bureaucracy-light trade with the European Union for a period after Brexit, and perhaps permanently – a proposal likely to raise eyebrows on the Continent, but one that was cheered by British businesses.
Ahead of the publication of the first of a series of new papers aimed at fleshing out its ambitions for future relations with the EU, Britain said that it will seek to negotiate a "close association" with the bloc's customs union for an unspecified amount of time after it leaves in March 2019.
Industry lobby groups expressed relief, having repeatedly warned against the potential for duties, border controls and regulatory uncertainty on commerce with the UK's biggest market.
The road map, though, will likely run into opposition from the EU, given the UK's suggestion that it be allowed to line up trade accords with other countries during the interim period – something remaining fully inside the customs union would prevent. The EU has repeatedly warned the UK against cherry-picking the advantages of membership, and that it won't be able to enjoy frictionless trade outside its ranks.
Implementation Phase
While the bloc's 27 other governments have said that they are open to a post-Brexit implementation phase, they first want to resolve matters such as citizens' rights and a financial settlement. Divorce talks are set to resume in Brussels on 28 August, and the EU's lead negotiator, Michel Barnier, has complained of a lack of progress in the first two rounds.
The UK is showing more of its hand after a summer in which members of Prime Minister Theresa May's cabinet forged a consensus around supporting a transitional period after Brexit, although there are differences over how long it should run. Tuesday's blueprint will be seen as a victory for Chancellor of the Exchequer, Philip Hammond, who has advocated as smooth a departure as possible from the EU.
"[Britain's goal] is to secure as frictionless trade as possible with the EU, alongside the ability to forge trade deals around the world, and avoiding a hard border with Ireland," Brexit Secretary David Davis's department said in a statement. It also wants to "negotiate bold new trade relationships around the world".
The Brexit department said that the interim period that it imagines would enable both sides of the English Channel to establish future customs arrangements to ease border crossings. The UK's public-spending watchdog warned last month of a " horror show" if new systems were not in place by the time of Brexit.
Non-Tariff Barriers
Failure to maintain something akin to the status quo could prove costly for the British. The current arrangement saves UK exporters from paying tariffs on goods sold to the EU. Countries outside the region and lacking a free-trade accord therewith pay about 10% on shipments of cars alone.
Potentially more expensive are non-tariff barriers. Customs checks at a UK-EU border, such as proving the origin of goods, could cost £1 billion ($1.3 billion) a year and snarl traffic in both directions, according to a July report by Oxera, an economic consultancy.
The customs office calculates that, in two years' time, there will be 255 million declarations per year based on current levels of trade with the EU, up from 55 million now. Car-makers worry that such bureaucracies would hurt their ability to ship vehicles and source inputs in a timely fashion, while retailers risk watching goods perish at borders.
"Business wants to see as frictionless a customs system as possible," Confederation of British Industry Deputy director general Josh Hardie said in a statement. "All efforts should be made to deliver a single-step transition, so that businesses don't have to adapt twice."
TheCityUK, which represents the finance sector, said that the government must conduct "urgent" talks to support services, which make up a large share of the UK economy.
Open Britain, a group that lobbies for close ties with the EU, accused May's government of "having our cake and eating it".
"It is a fantasy to pretend we can have the freest and most frictionless trade possible with our largest partner when the government remains intent on pulling Britain out of the customs union," said Chris Leslie, a lawmaker in the opposition Labour Party.
'Not Possible'
Barnier warned in July that it was "not possible" for Britain to enjoy as easy a trade with the EU as it does now, pointing to the need to comply with tax returns and test animal products, among other obstacles.
A customs union-like relationship would help clear up the matter of how to police the border between Northern Ireland and the Republic of Ireland. Irish Prime Minister Leo Varadkar said earlier this month that a new customs union should be designed to avoid the need for controls on the 310-mile (500-kilometer) frontier that forms the EU's only land link with the UK.
The Irish issue will be detailed more fully by the British on Wednesday, when they publish another paper that will express a commitment to keeping a "seamless and frictionless" border on the island.
The UK said that, ultimately, it would like to see as few hurdles to commerce as possible between it and the EU. That could mean designing "highly streamlined customs arrangements" or aligning approaches to "negate the need for" any border, it said.
News by Bloomberg. Click subscribe to sign up to ESM: The European Supermarket Magazine.