Amazon Masks Deepening Wounds In Retail Stocks Before Holidays
Published on Nov 14 2015 3:09 PM in Technology tagged: Retail / E-Commerce / Amazon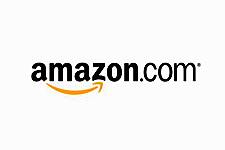 Investors won't find much to celebrate if U.S. retailers continue their descent. The megalith that is Amazon.com Inc. is overshadowing broader weakness, as one-third of large-cap stocks in the industry are heading for their worst annual losses since 2008.
From specialty apparel to department stores, 2015 is shaping up as an uncommonly bad year for stocks in the industry as consumers cut back on spending in October. Dollar Tree Inc., Macy's Inc. and Tiffany and Co. are among 11 stocks in the 31-member Standard and Poor's 500 Retailing Industry Group Index poised to post their biggest declines since the U.S. economy was in the midst of a recession.
While the S and P retail index's 18 per cent gain this year is the best among 24 groups in the broader measure, Amazon alone accounts for more than three-quarters of the advance, while Netflix Inc. and Home Depot Inc. each deliver more than 10 per cent. Sure, consumers' fashion preferences can be finicky and some retailers are losing market share to the Internet. But investors are questioning how long indexes tracking retailers can remain aloft on the strength of three or four companies.
"There's weakness being masked by Amazon, but there's also weakness caused by Amazon," said Carter Worth, a New York-based technical analyst at Cornerstone Macro LLC. On the eve of the industry's biggest season for sales, the prospects are "uninspiring," he said.
Good times are coming to an end for the broader consumer discretionary group, which has rallied 390 per cent since March 2009, Worth said. The group slumped 2.9 per cent in the third quarter before rebounding in October. He downgraded his recommendation on these stocks to underweight from overweight on Nov. 6. "It just all smells like it's on borrowed time now."
Department stores have been especially hard hit. Macy's tumbled 14 per cent Wednesday, the most since 2008, after the Cincinnati-based chain missed third-quarter sales estimates and cut its annual profit forecast. The stock has fallen 41 per cent this year, its biggest decline since 2008's 60 per cent selloff.
Nordstrom Inc. fell 15 per cent today after reporting results Thursday that missed estimates. The stock is down 32 per cent year-to-date, on track for its first annual slide in seven years. Kohl's Corp. got a reprieve from its beatdown this year after reporting late Wednesday that profit and sales topped analysts' forecasts. Even after Thursday's 6.1 per cent gain, it's still down almost 30 per cent in 2015.
"Everybody's been waiting for this gas savings spending to materialise somewhere and the frustration is building that it's not," said Dave Lutz, the Annapolis, Maryland-based head of exchange-traded funds trading for JonesTrading Institutional Services.
Macy's rout this week dragged down an index of mall real-estate investment trusts and fueled declines for the broader retail group, as only one advanced - TripAdvisor Inc.
"People have been selling the stocks that are primarily shopping mall-based and buying ones that are primarily Internet-based," Lutz said. "It feels like everybody's been throwing out the baby with the bath water."
Amazon has more than doubled this year, fueled largely by gains in its fast-growing cloud-computing division. Netflix is up 112 per cent as its subscriber base continues to swell globally.
Small-cap specialty retailers have slumped 19 per cent to a two-year low, the group's biggest decline since it began trading in 2009. Pier 1 Imports Inc. is among seven companies in the 56-member index with declines exceeding 50 per cent this year.
Selling in traditional retailers picked up last month after Wal-Mart Stores Inc. said that annual profit will fall rather than rise, with earnings squeezed as the company pumps money into its workforce and e-commerce operations.
"The real selling has come recently," particularly after Wal-Mart raised "red flags," said Katrina Lamb, head of investment strategy and research at MV Capital Management Inc. in Bethesda, Maryland, where she helps oversee about $500 million. "With the big season coming up, this is the time of year where everyone focuses on retail. There's a general negative sense that it's going to be tough."
Sales during the holiday season will be slower than last year, according to forecasts from the National Retail Federation and Deloitte LLP.
The faltering shares among well-known retailers belie data that show consumer spending has slowed, though not deteriorated. Retail sales rose an average of 0.2 per cent in January-October, compared with 0.4 per cent in the comparable period of 2014. Purchases rose 0.1 per cent last month, less than the 0.3 per cent forecast of economists surveyed by Bloomberg.
As a result, the overly pessimistic sentiment about retailers could provide a buying opportunity for contrarians like Lutz, who said some of his counterparts have become "too dire" about these stocks.
"It doesn't feel to me like the U.S. economy is falling apart right now," he said. "But you look at these stocks and it's like we're back in a recession."
News by Bloomberg, edited by ESM. To subscribe to ESM: The European Supermarket Magazine, click here.