Axfood Sees Internet Shopping Boom as Swedish Grocer Goes Online
Published on Sep 4 2015 10:14 AM in Technology tagged: E-Commerce / Sweden / Axfood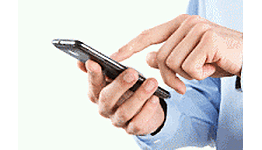 Axfood AB, Sweden's second-largest grocery retailer, could generate as much as 2 percent of total sales online within five years as the company starts an e-commerce push at its Hemkoep and Willys supermarkets early next year.
The grocer, which started its first pilot e-commerce trial in April, will introduce the service at three of its stores in Stockholm, Gothenburg and Malmoe in the first quarter. It currently has 100 workers trialling the technology and is expanding the program to ensure it's ready for the public.
"If our pace of growth continues and e-commerce increases, it would mean that by 2020, between 1 billion to 1.5 billion kronor of our sales will be from e-commerce, assuming the market is mature and ready for it," Axfood Chief Executive Officer Anders Stralman said Thursday in an interview at the company's headquarters in Stockholm. That could represent as much as 2 percent of Axfood's group sales in that year, Stralman said.
Swedes bought food online for about 3 billion kronor ($360 million) in 2014, an annual increase of 43 percent, according to HUI Research, which predicts the figure will rise 37 percent to 4.1 billion kronor this year. Yet, online sales so far only make up about 1 percent of the total grocery market compared with about 5 percent in the U.K. Axfood's bigger rival Ica is also investing in online sales and has said it aims to lead that market by 2017.
Axfood is betting its own-branded goods and push into the burgeoning online-food market will help it boost its overall market share to 23 to 25 percent within five years from today's level of about 20 percent. Its share of selling food via the Internet may eventually become as large as its business through stores, Stralman said. Axfood's business-to-business operations already sells groceries online and the company is also a supplier to home delivery companies Linas Matkasse and Middagsfrid.
"The goal is to take as big of a share in e-commerce as we have with the physical stores in the longer term," he said.
Despite the increased investments related to the e-commerce project, the company expects an acceleration in organic growth. Its operating margin in 2015 may reach 4 percent, compared with 3.8 percent last year, Stralman said.
The shares have gained 24 percent so far this year, compared with 2.8 percent for Ica Gruppen and 4 percent for the OMX Stockholm All-Share Index.
"We've spent a lot of time during the past five years to build up Axfood to make sure we have a business that has everything and now we've build the foundation and are ready to benefit from it," Stralman said. "Now it's payback time for all of our investments."
Bloomberg News, edited by ESM