Google Braces for EU Ruling That May Slow Shopping Ad Boom
Published on Jun 27 2017 9:01 AM in Technology tagged: Trending Posts / E-Commerce / Online Shopping / Google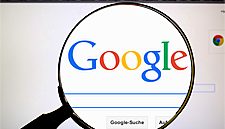 Google executives will wake up on Tuesday to the largest antitrust fine in European history. Even a whopping financial penalty would do little to faze a company whose parent has more than $90 billion in cash.
Of graver concern is the prospect that regulators will force Google to change the way it handles online shopping searches, one of its biggest sources of sales growth and strongest weapons against rivals Facebook Inc. and Amazon.com Inc.
Europe's Competition Commissioner Margrethe Vestager may require Google to feature listings and prices from competitors more prominently in shopping search results. That could dent a business that's grown quickly since 2009 to account for as much as a fifth of the highly profitable ad revenue Google generates.
Shopping Preference
European Union authorities have spent years building their case against Google, arguing the company favors its own shopping search results over those of other price-comparison websites. Google has denied wrongdoing.
The allegations strike at the heart of a type of online advertising known as Product Listing Ads, or PLAs, that is growing at almost three times the rate of traditional text-based Search ads, according to digital marketing firm Merkle Inc. The format lets a marketer place an ad for an item with large images and price information in the prime digital real estate at the top of search results.
"Shopping is important because it adds to search. It's not just a link; you get more visibility on what you're going to click on," said Kerry Rice, an analyst at Needham & Co. "If it's not at the top of search results it probably loses value because Google may not be able to charge as much for these ads."
On mobile phones, Google tinkered even more enhanced PLA versions earlier this year, such as special landing pages for retailers to display goods with generic search queries like "running shoes" or "summer dresses."
Traffic Increase
Since Google rolled out its spruced-up mobile version, some retailers have seen web traffic bumps exceeding 100 percent, said Todd Bowman, a senior director for Merkle. That's led Google to flood its online inventory with the shopping ads -- leaving less room for listings from other companies
Kelkoo, a European shopping comparison site, said its customers and sales have fallen dramatically in the past decade, in part due to the rise of Google Shopping. Vestager is sympathetic to these complaints, and she's expected to issue a remedy that curbs this lopsided arrangement without a rigid prescription, people familiar with the decision have said.
In the eyes of Google competitors, any remedy will have to improve on proposals that were part of a previous settlement negotiated with Vestager's predecessor. Back then, in 2014, Google offered to prominently place a box at the top of its results that contained links and logos of rival websites.
Competitors complained bitterly when they realized these would be paid listings organized through Google auctions, scuttling the settlement.
Limitations on Google's ability to serve PLAs in Europe could have an impact on one of the company's best performing business regions. Andreas Reiffen, CEO of search firm Crealytics, estimates the format accounts for roughly a quarter of ad revenue. Google reported sales in Europe, the Middle East and Africa of $8.1 billion during the first quarter, a third of all company revenue.
During parent Alphabet Inc.'s first quarter earnings call, Google CEO Sundar Pichai said local shopping queries in search increased 45 percent in the past year and the number of retailers paying for the service doubled. "Our investments in innovative ad formats, improved targeting and better measurement are really helping retailers, who see us as an ally in their corner," he told investors.
While consumers like the fewer clicks that come with searching for products via PLAs, not all retailers feel comfortable as Google allies. Some in that industry are watching PLAs expand with concern, nervous about being rendered a "logistics" company, handling product shipments not customer relationships, said Reiffen. "Google is taking over the navigation," he said. "Instead of spending time on the retailer's site; people are spending time on Google Shopping."
News by Bloomberg, edited by ESM. Click subscribe to sign up to ESM: The European Supermarket Magazine.