A Practical Solution – ESM Meets Mette Lykke, CEO, Too Good To Go
Published on Dec 10 2019 3:00 PM in Technology tagged: Featured Post / food waste / Too Good To Go / Mette Lykke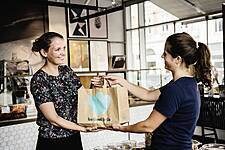 There's no quick fix to completely eradicating food waste from a retailer's day-to-day operations, but Danish tech company Too Good To Go has proven to be more successful than most. ESM caught up with the group's CEO, Mette Lykke. This article first appeared in ESM Issue 6 2019.
Retail is, increasingly, a data-led game, where predictive analytics can determine with near certainty how much of a particular product will be sold on a particular day, in a particular store. The problem is, however, that consumers don't always behave with that level of surgical precision.
Food waste is one of the unfortunate consequences of maintaining an effective store operation, with some categories, such as bakery, particularly culpable, but what if that waste could be reconfigured into sales, and margins recovered?
That's the thinking behind Too Good To Go, an app that has helped create a new market for surplus food right across Europe. Launched in Copenhagen in 2016, when its primary focus was on the restaurant sector, the app has since been adopted by retailers, wholesalers and foodservice outlets in 14 countries, with close to 35,000 partners (among them some of Europe's biggest grocers) now using the service.
The cornerstone of the offering is the 'magic bag' – stores place unwanted or unsold products into a bag and register it on the Too Good To Go app, alerting consumers, who can then pick up said bag for a reduced price.
ESM caught up with Too Good To Go's CEO, Mette Lykke, to learn more about the app that's revolutionising how retailers approach food waste.
ESM: How did you come across Too Good To Go?
Mette Lykke: I was sitting on a bus, travelling out of Copenhagen. The app had been around for about nine months at that time. I started chatting to the woman beside me, Birgit Aaby, and she showed me the app on her phone – I thought it was the coolest thing I had ever seen.
On the strength of that, I had a meeting with the company's founders, and she and I became the first investors.
I have been a technical entrepreneur since 2007. I co-founded the fitness community app Endomondo, which was sold to Under Armour in 2015. And then I stumbled across Too Good To Go.
It was more of a restaurant-based concept at that stage ...?
We started out in restaurants, and then moved into bakeries, retailers, hotels and, more recently, corporate canteens. What's really strong about the concept is that it's the same for every sector, based around the 'magic bag'. It's really simple, and yet also flexible.
The first retailer to come on board was Coop in Denmark. Before meeting them, I went out to chat to some of their franchisees about it.
Later, when I went for a meeting with head office, while their first reaction was, "It can't be done," I was able to point out that I already had 30 of their retailers on board, and it works just fine!
What about the operational aspect – how much additional time it takes to fill each 'magic bag', for example? How do you alleviate retailer concerns?
The concept is really simple: all staff have to do – instead of putting the unsold products into one bag – is to put them into five or eight bags, log them on the app, and wait for someone to pick them up. It's not that complicated.
The second question is typically around cannibalisation – that people would wait until the end of the day, when the product is available at a cheaper price. The answer to that is twofold.
Firstly, because it's a magic bag, the consumer won't know what he or she is getting. Secondly, because you are bringing potentially new customers in store, there is an upselling opportunity.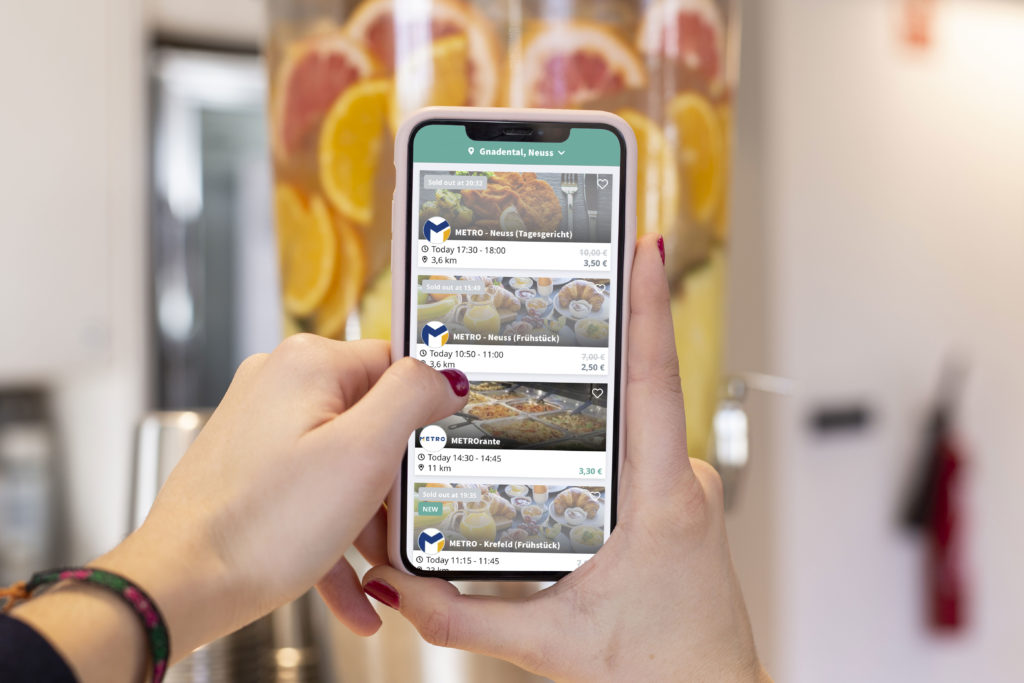 For consumers, then – they have to be a little bit adventurous?
There is a little 'leap of faith' involved, alright, but, for most people, when you're gambling with €3 or €4 and getting something that is worth a lot more than that, it's worth it. The consumers we have on our platform find it exciting. There's an element of a treasure hunt about it – sometimes you get way more than you expect.
Users have also created discussion groups on social media about it, asking questions – 'I got broccoli in my magic bag. What should I do with it?' – and people chip in with advice. That makes it feel almost like a movement. It's changed people's mindsets.
Retailers will inevitably try their own solutions first, though, before embracing Too Good To Go ...?
Yes, a typical retailer will try their own markdowns and yellow stickers, and things like that, but while these measures are effective, the reality is: they are still throwing out food at the end of the day. We are there as the next solution for them to try.
Do you believe that a zero-food-waste situation is possible in retail?
Regardless of how intelligent we become, or how much we apply AI or other technologies, I don't think we can ever accurately 100% predict what the demand will be in a typical store on a typical day.
There will always be some waste, and you need a way to deal with that on a daily basis.
If businesses are serious about cutting food waste by half by 2030, which is one of the UN's Sustainable Development Goals, they need to run several initiatives, rather than just put one initiative in place.
It starts with determination – if you make use of all the tools available, I would argue that it could be possible to get to almost zero waste.
For more information, visit www.toogoodtogo.com.
© 2019 European Supermarket Magazine – your source for the latest retail news. Article by Stephen Wynne-Jones. Click subscribe to sign up to ESM: The European Supermarket Magazine.