Traders Spurn Egypt's Wheat Tender After U-Turn On Fungus
Published on Aug 31 2016 3:17 PM in Supply Chain tagged: Wheat / Agriculture / exports / Egypt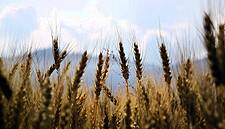 Trading firms avoided Egypt's wheat tender today, with only a single firm offering to sell grain after the world's largest buyer toughened its quality requirements.
Venus International was the only company willing to participate, according to two traders familiar with the matter. By comparison, Tunisia, which is also buying wheat, received offers from 13 firms, said a trader, who asked not to be identified because the negotiations are private.
Traders are balking after Egyptian officials announced over the weekend that they would no longer allow grain with any traces of ergot, a naturally occurring fungus that is toxic in large amounts, citing concern it's dangerous to the local wheat crop. The new ruling is more restrictive than international standards and Egypt's previous policy, which permitted shipments containing as much as 0.05 percent of the fungus.
Egypt, which is central to the wheat market because it buys grain to subsidize bread for more than 90 million citizens, has caused upheaval in the market before. Officials have gone back and forth this year over whether to allow any ergot in grain cargoes, sowing confusion in the market and leading to fewer offers and higher prices at the tenders.
Tender Lottery
"Trading houses are getting upset of multiple changes of the ergot policy," said Vincent Jeannin, a trader at Al Ghurair Resources in Dubai. "Egypt's tender is becoming a lottery: will your vessel pass or not?"
The backlash comes after Egyptian trader Al Wehda said on Sunday that its cargo of Romanian wheat was rejected by the quarantine office because of ergot levels.
Venus offered to sell 55,000 metric tons of Ukrainian wheat at $179.32 a ton, the traders said, asking to not be identified because negotiations are private.
In last week's tender, seven companies were willing to sell and the state-run grain buyer purchased three cargoes of Russian wheat.
Egypt's decision to ban ergot was made after the Agriculture Ministry formed a committee last month to investigate the risks posed by the fungus. The group analyzed wheat imports over the past 10 years and recommended buying grain from regions where the grain didn't contain ergot, including Ukraine, Russia, Latvia and Lithuania. The review showed previous shipments from France, Canada, Poland, Romania, Serbia and the U.S. had traces of the fungus.
Tunisia, which imports about seven times less than Egypt, is seeking to buy 134,000 tons of wheat in a tender on Wednesday. Dutch grains trader Nidera BV made the lowest offer at $178.75 a ton, according to a trader familiar with the matter.
"This shows that suppliers prefer clear terms," said Swithun Still, a director at Morges, Switzerland-based Solaris Commodities SA. "I would expect that Egypt will amend their terms to the previous 0.05 percent as a result of today's solitary offer."
News by Bloomberg, edited by ESM. To subscribe to ESM: The European Supermarket Magazine, click here.