Waitrose Bans Sale Of Energy Drinks To Under 16s
Published on Jan 5 2018 8:20 AM in Retail tagged: Waitrose / Energy Drinks / UK Retail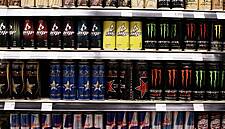 UK retailer Waitrose has announced that it will no longer sell highly-caffeinated energy drinks to children under the age of 16, effective 5 March 2018.
Customers who want to buy caffeinated energy drinks containing more than 150mg of caffeine per litre will be required to prove they are over 16 years old.
The move builds on EU labelling requirements, which state that any soft drink with 150mg of caffeine per litre must carry a high-caffeine content warning and state it is not recommended for children or pregnant and breast-feeding women, according to the UK's Food Standards Agency (FSA).
Proactive Move
While the warning label for such drinks is already widely used, Waitrose will become the first UK retailer to enforce the guidelines when selling the beverages to customers.
"As a responsible retailer we want to sell these products in line with the labelling guidance," said Simon Moore, director of technical and corporate social responsibility at Waitrose.
"These drinks carry advice stating that they are not recommended for children, so we're choosing to proactively act on that guidance, particularly given the widespread concerns which have been raised about these drinks when consumed by under 16s."
Standard energy drinks usually contain around 80mg of caffeine per 250ml can. According to the FSA this equates roughly to three cans of cola or a mug of instant coffee. So called 'energy shots' contain anywhere from 80mg to 160mg of caffeine per 60ml bottle.
The European Food Safety Authority (EFSA) published a report in May 2015 on the safety of caffeine consumption. It considered research on short term adverse effects of caffeine such as interrupted sleep, anxiety, behavioural changes and increased blood pressure.
© 2018 European Supermarket Magazine – your source for the latest retail news. Article by Kevin Duggan. Click subscribe to sign up to ESM: The European Supermarket Magazine.