Wal-Mart Female Employees Try Again For Sex-Bias Class Action
Published on Nov 8 2017 3:10 PM in Retail tagged: Trending Posts / Walmart / USA / Female / Gender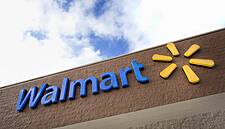 Wal-Mart Stores Inc. is being sued once again by a group of women who say they faced gender discrimination while working for the world's biggest retailer.
In the complaint filed Monday in federal court in Florida, the defendants say they were denied opportunities for promotion and weren't paid equally to male colleagues in both hourly retail store positions and certain salaried management positions. Many of the women started working at the retailer in the 1990s.
The case is part of the legacy of Dukes v. Wal-Mart Stores Inc., a 2001 suit that claimed the company had a pattern of discriminating against women in promotion, pay, training and job assignment. The suit gained class certification in 2004, representing 1.6 million female employees.
Revised Guidelines
In 2011, the U.S. Supreme Court reversed the decision to grant class certification and imposed revised guidelines for class actions related to employment discrimination. Wal-Mart worker Betty Dukes, whose name was attached to the class-action claiming discrimination, died in July.
"The class the plaintiffs now allege is no more appropriate than the nationwide class the Supreme Court has already rejected," Randy Hargrove, a Wal-Mart spokesman, said in a statement. "These claims are unsuitable for class treatment because the situations of each individual are so different, and because the claims are not representative of the hundreds of thousands of women who work at Wal-Mart."
'Not Justified'
The seven plaintiffs in the latest case, Forbes v. Wal-Mart Stores Inc., were members of the national class certified in Dukes. Addressing the Supreme Court's revised guidelines, the complaint focuses on allegations of workers within the southeastern U.S.
"Wal-Mart maintained a pattern or practice of gender discrimination in compensation and promotion," according to the complaint. "And, in each of the above regions, the compensation and promotion policies and practices of Wal-Mart had a disparate impact, not justified by business necessity, on its female employees in the region."
Among these practices were the company's promotion policies, its failure to post job openings openly and its relocation and travel requirements for management positions, the complaint says.
Allegations
These allegations are just one of about 2,000 claims have been filed with the U.S. Equal Employment Opportunity Commission alleging bias in pay and promotions at Wal-Mart after the national class action was discarded in 2011. Wal-Mart has 94,000 employees and 293 stores, including Sam's Clubs, in Florida, where the suit was filed.
The plaintiffs are asking for a monetary award, including back pay and damages for lost compensation and job benefits.
News by Bloomberg, edited by ESM. Click subscribe to sign up to ESM: The European Supermarket Magazine.