Diageo's Kenyan Unit Posts 39% Profit Growth as Sales Increase
Published on Jul 31 2015 7:24 AM in Drinks tagged: Diageo / Kenya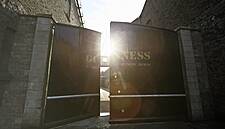 East African Breweries, the region's largest brewer, said full-year profit surged 39 per cent as revenue climbed on improved sales of its premium beers and spirits.
Net income jumped to 9.58 billion shillings ($94 million) in the 12 months through June from 6.86 billion shillings a year earlier, the Nairobi, Kenya-based company said in a statement handed to reporters Friday. Revenue grew 6.1 per cent to 64.4 billion shillings, it said.
EABL, as the company is known, is 50.03 per cent owned by Diageo, the London-based manufacturer of Guinness stout and Johnnie Walker whisky.
Bloomberg News, edited by ESM