Trade Talks Pit EU Bordeaux vs. US Beef in Culture Clash
Published on Oct 23 2015 11:43 AM in Fresh Produce tagged: Featured Post / bordeaux / beef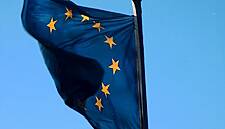 Knitting the US and European Union economies into the world's largest trading bloc will require taking on cultural icons such as Bordeaux wine and Angus beef.
As the talks have resumed, that's looking to be a difficult fight.
More than 250,000 protesters took to the streets in Berlin earlier this month in part to oppose changes to EU food standards under a proposed trade accord with the US Practices such as disinfecting chickens with chlorine and feeding cattle synthetic hormones are common in the US but banned in the EU, where genetically modified seeds are also more restricted.
"We have some red lines," said Camille Perrin, senior food-policy officer at the Brussels-based European Consumer Organisation, also known by its French acronym BEUC. "We hope the EU will stick to its current policies in the face of American pressure to lower standards."
The depth of European sentiment illustrates the obstacles facing negotiators of the Transatlantic Trade and Investment Partnership. The proposed accord would cover about half of the global economy, making it bigger than the recently settled Trans-Pacific Partnership. It's a top priority of President Barack Obama's remaining months in office.
In talks that resumed this week in Miami, American negotiators are trying to get the Europeans to open their minds - and markets. They also want them to relax rules that limit the use of terms such as "Bordeaux" to products from certain regions.
Parmesan Cheese
The Pacific pact largely papered over controversies on dairy, sugar and rice. As the Berlin protests illustrate, that may be harder with the European accord, which will govern more than $30 billion in annual agricultural trade and pit entrenched political interests against each other.
US agribusinesses such as Tyson Foods and Monsanto would like to see the EU relax restrictions on meat and seeds. Meanwhile, companies including Kraft Heinz, maker of Parmesan cheese, want to keep using food descriptions that are considered generic in the US but indicators of origin in the EU, where Parmesan-Reggiano is a revered Italian product.
While 58 per cent of Europeans support TTIP compared to 53 per cent of Americans, according to a Pew Research Center survey, opposition is entrenched in several countries including Germany, where 39 per cent support and 41 per cent oppose. Backing in Europe's largest economy is crucial to an agreement, said Gary Clyde Hufbauer, a senior fellow at the Peterson Institute for International Economics in Washington.
And food stands in the way.
Food Capitalism
"Food issues are something people can understand. It becomes a symbol of disliking US-style capitalism," Hufbauer said. At the same time, the US can't just leave EU practices alone and expect to gain congressional support for TTIP. "Agricultural interests are overrepresented in the US Senate, and they won't support a deal without market access," said Hufbauer, adding that the US would have more to gain financially on farm goods.
Tariffs are the focus of this week's talks in Miami, according to officials. This round of the talks, which started in 2013, are scheduled to end Friday. No end date has been set, though the completion of the Pacific agreement and the end of Obama's term in 2017 has increased activity on the US side, while German Chancellor Angela Merkel has said she wants a deal.
The successful negotiation of the Pacific trade deal is raising hopes across the Atlantic, said Dave Salmonsen, a senior director with the American Farm Bureau Federation in Washington, the biggest U.S. farmer group, who presented the US. case to EU negotiators in Miami on Wednesday.
Farm Bureau
"People are saying you got that one done, maybe you can get this one done too," said Salmonsen. Still, the political climate has to be right to complete a deal, and the European situation is complex, he said. "We have issues with biotech, geographic indications, science-based standards," he said. "Who knows how long this is going to take."
US imports of agricultural goods from the EU were valued at $19.1 billion in 2014, while the U.S. exported $12.6 billion of similar products goods to the European bloc, according to US government data.
For the US, food safety restrictions it considers unscientific, such as prohibiting the treatment of chicken with chlorine or adding artificial hormones to beef production, will need to be relaxed. So will EU restrictions on the growing of genetically modified crops.
Mad Cow
Much of the EU's food concerns date to the 1990s, when an outbreak of mad-cow disease in the UK led to a general distrust of government assurances to consumers, the Farm Bureau's Salmonsen said.
With a food-safety system that's more skeptical of new technologies, European consumers are wary of American standards and more vocal in supporting their own system, said Salmonsen, who spoke to negotiators from both sides in Miami this week.
For the EU, agricultural questions also become cultural ones about national identity and protecting smaller farms from perceived domination by agribusiness, he said. The size of Berlin's protests "was like Oktoberfest," said Salmonsen. "Could you imagine something that size in the US over a trade agreement?"
Europe's "concept of agriculture," with its focus on territory and terroir, is crucial to maintain in the negotiations, Agriculture Minister Stephane Le Foll said at a meeting in Paris last week. When someone buys a bottle of Champagne or cognac, they buy "a little bit of France," he said.
Geographic Indications
Complex issues such as geographic indications and genetically modified crops will require accommodation for both sides, said Joe Glauber, a former chief negotiator on agricultural trade issues for the US.
"If you talk to US producers, they're mystified" about European concerns, said Glauber, now with the International Food Policy and Research Institute in Washington. Getting to an agreement is "obviously difficult," he said. Still, "Both sides have some pretty strong expectations. It'll be beneficial for the EU as well. There's a potential positive outcome for both."
For all its difficulties, TTIP is the best way to settle decades-old disputes, Salmonsen said.
"The hard part with the EU is that you have to make 28 member nations happy," he said. But with Trans-Pacific Partnership negotiations done, engagement from the U.S. Trade Representative should intensify, focusing on an agreement.
"Agriculture is some of the hard stuff," he said. "And the hard stuff always comes at the end."