Corbyn Hints Labour Is Open To UK Staying in Single Market
Published on Sep 12 2017 9:20 AM in Supply Chain tagged: Brexit / Single Market / UK Trade / Jeremy Corbyn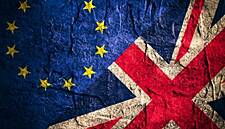 Labour leader Jeremy Corbyn hinted he might be open to trying to keep Britain inside the European Union's single market after Brexit, yet another shift in the ever-evolving position of the main opposition party.
"There has to be a trade relationship with Europe, whether that's formally in the single market or whether that's an agreement to trade within the single market," Corbyn told the BBC. "That's open to discussion or negotiation."
Corbyn, who for most of his political career has opposed British membership of the EU, was persuaded by his party to campaign against Brexit in 2016. He has been under pressure from some Labour lawmakers to go further and campaign to keep Britain inside the single market.
The issue is likely to be raised at the party's conference this month.
New Relationship
Corbyn's position remains confusing. In the same interview he went on to say that single market membership "is only possible, I believe, if you're actually a member of the EU."
A spokesman for his office later explained: "Our position hasn't changed. We won't be 'members' of the single market after the transition. We want to achieve full tariff-free access to the single market. That could be achieved by a new relationship with the single market or a bespoke trade deal with the EU, which was what Jeremy was referring to."
The pressure on Corbyn isn't just from his members of Parliament. Frances O'Grady, general secretary of the Trades Union Congress, told delegates at the TUC conference on Monday that "staying in the single market and the customs union would deliver" what workers want. Unions founded the Labour Party and remain its biggest financial backers, so their views matter.
At the end of August, Labour announced it now wanted Britain to stay inside the single market and the customs union for an extended transition period, to allow as much time as possible for negotiations to continue and for business to plan. The party said though that this wouldn't work as a permanent arrangement.